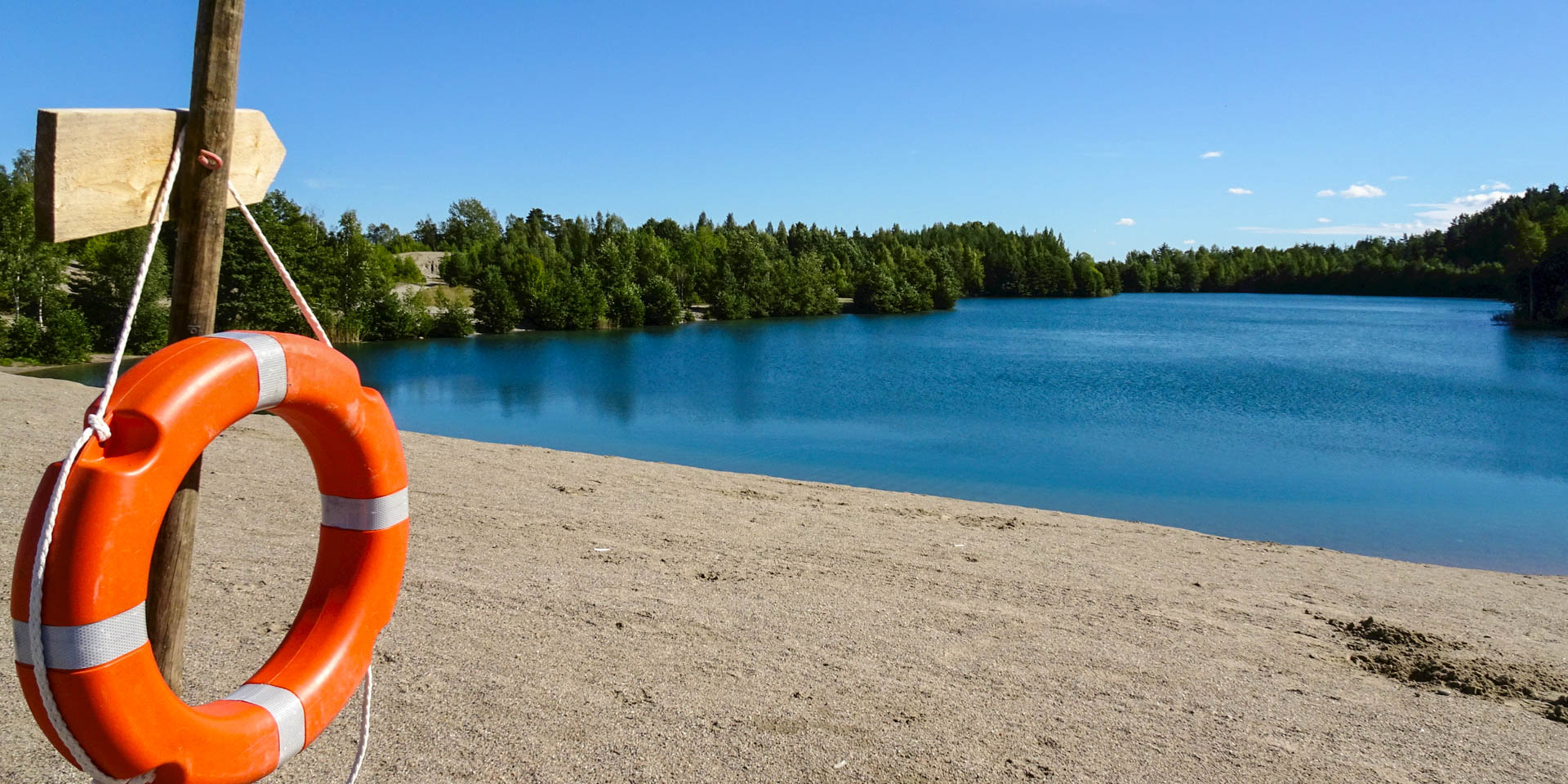 Blå Lagunen
Beach on the island Munsö
The large beach Blå Lagunen (The blue lagoon) is located at a lake with the same name on the eastern side of the island Munsö near the village Ekeby, about 20 km northwest of Ekerö.
Blå Lagunen is not a natural lake, but an elongated flooded gravel pit of about ten hectares with a bathing beach at its northern end. The lake is framed by the green of a forest area on the edge of the island of Munsö and is only separated from Lake Mälaren, the third largest lake in Sweden, by a very narrow strip of land.
The water of Blå Lagunen is relatively clear, making the lake a popular spot for scuba divers. The sandy beach is around 100 metres long and almost 50 metres wide and is left in its natural state, as far as an artificial lake can be.
The bathing place has no equipment like a bathing jetty or something similar. There are also no toilets available as the beach is on private ground. After an excessive use of the beach, parking within a radius of two kilometres has also been prohibited to avoid overcrowding.
You can still visit the beach, but please do not leave any trash or other impurities behind, so that the beach can remain accessible to the public.
Similar destinations in the area