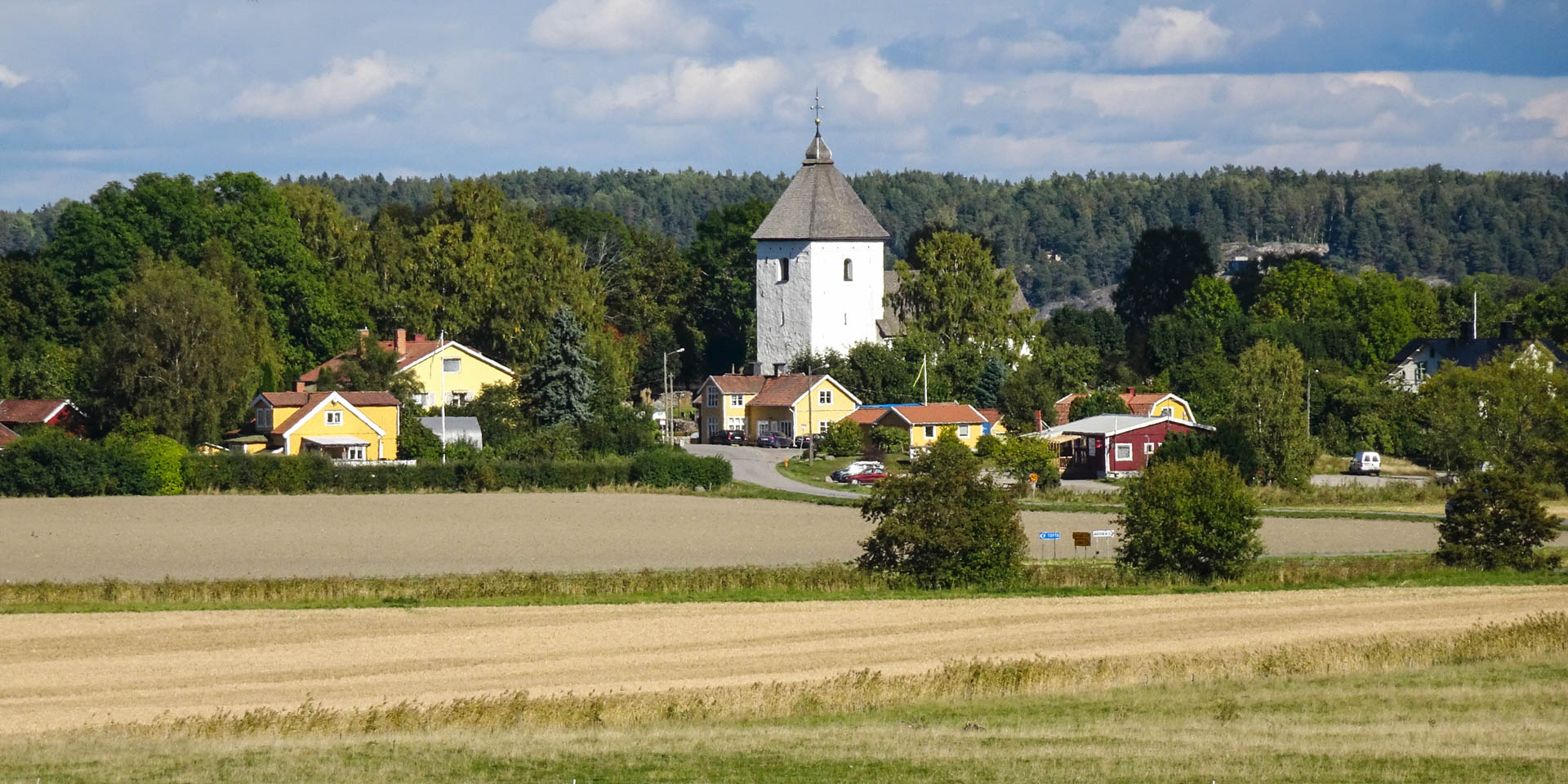 Adelsö Kyrka
Medieval church on Adelsö
Adelsö Kyrka was originally built at the end of the 12th century as a Romanesque church. It is located on the eastern side of the island Adelsö in the lake Mälaren, about 30 kilometres northwest of Ekerö.
When the Adelsö Kyrka was probably built at the instigation of King Karl Sverkersson, there was still the Viking crown estate Hovgården with the royal palace right next to the church.
From the 6th century onwards, the crown land and the trading centre Birka on the neighbouring island of Björkö, was the secular centre of power of the still young Swedish Empire and both belong to the UNESCO World Cultural Heritage now.
The church of Adelsö was at the parish church and until its abandonment also the church of the crown land. As a typical Romanesque church, Adelsö Kyrka initially consisted of a nave with a narrower and lower choir, which was completed by a semicircular apse.
Adelsö Kyrka over time
The greatest structural changes to the church took place in the 15th century, when the church tower was built in front of the western gable and the church was converted into a hall church by bringing the choir to the same height and width as the nave. The apse was removed and the choir was ended with a straight gable wall.
During this time, brick arches were installed in the church room and in the connected ground floor of the tower. The choir was equipped with a star vault. Only during the renovation in 1823, the wooden vestibule on the south side of the church was demolished and the entrance moved to the west side of the tower.
The inventory of Adelsö Kyrka dates from different eras. The 12th century sandstone baptismal font is the oldest liturgical object in the church. The crucifix hanging above the entrance to the sacristy dates from the second half of the 14th century, a crucifix created towards the end of the 15th century can be found inside the sacristy.
The baroque pulpit was added to the church in 1786, the altarpiece in the form of a sarcophagus was created in 1802 and the organ and gallery were installed in 1829 and 1832. The votive ship hanging above the baptismal font was donated by Vice Admiral Erik af Klint in 1960.
Similar destinations in the area