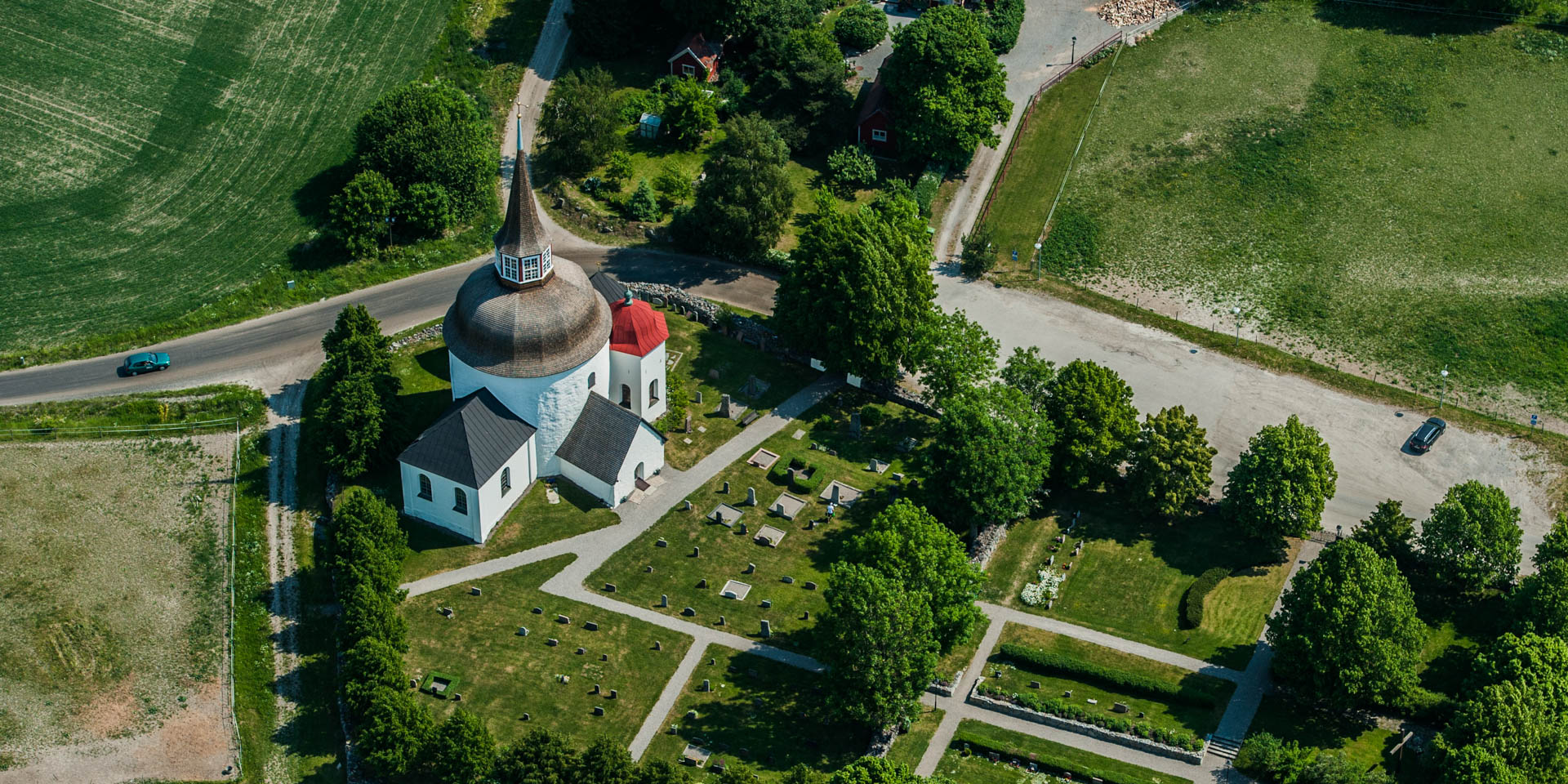 Munsö Kyrka
Medieval round church in Munsö
Munsö Kyrka is one of the few round churches in Sweden with only eight remaining. It is located in the village Munsö in the north of the island Munsön in Lake Mälar, about 24 kilometres northwest of Ekerö.
The Munsö Kyrka was built towards the end of the 12th century in the form of a round tower as a fortified church with a rectangular sanctuary attached to the east side. The church was built by order of the archbishop of Uppsala on his estate Bona. Above the church there was originally a floor used as a shelter and above it another floor with loopholes for archers. Both floors no longer exist today.
During the 14th century the sacristy was added and in the 15th century the small entrance hall followed, which was placed in front of the original Romanesque entrance portal. Around 1470 the dome-shaped star vault was inserted into the round main room and between 1651 and 1658 the polygonal burial chapel of the lords of Bona was added to the southeast side of the church. Around 1705 the Munsö Kyrka received its present baroque dome roof with the high roof-top.
The oldest item inside the church is the ancient baptismal font from the 12th century, followed by four wood-carved sculptures from around 1470. The baroque pulpit was built between 1651 and 1653 and the wooden belfry outside the church was built between 1724 and 1728.
Similar destinations in the area