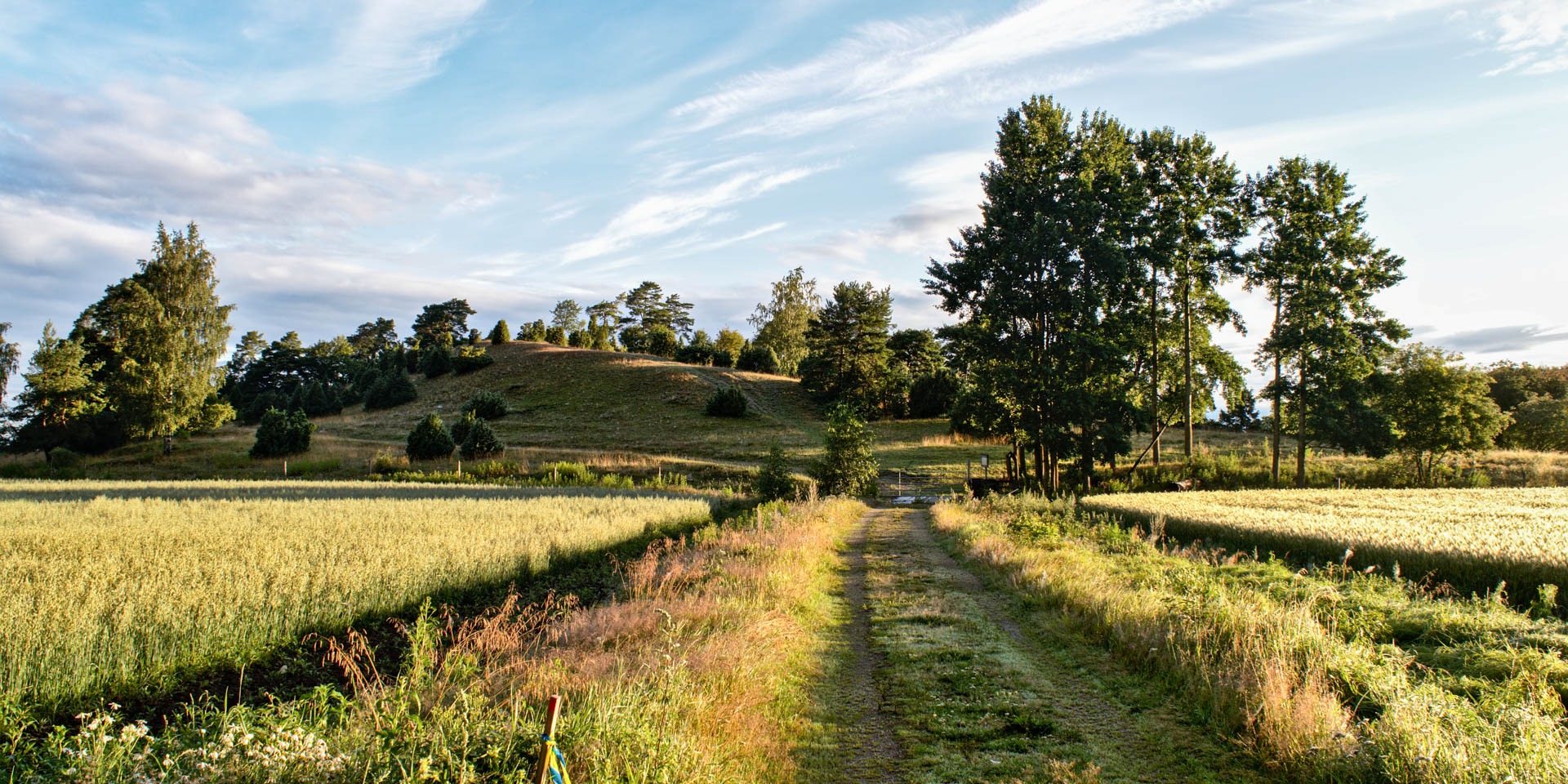 Insider tip
Sofiebergsåsens Naturreservat
Nature reserve near Kjulaås
The nature reserve Sofiebergsåsens Naturreservat protects an area of nine hectares since 1982, which was once used as pasture land. It is located just north of the town of Kjulaås, about twelve kilometres northeast of the city of Eskilstuna, in the municipality of Eskilstuna Kommun.
On historical maps, the area around Sofiebergsåsen hill is described as pasture with little forest and some swamps. Over time, however, grazing decreased and the pine forest became dominant. In the 1990s, many trees and shrubs were removed to restore the historical cultural landscape and the habitat of many plants and small animals.
Discover Sofiebergsåsens Naturreservat
You can admire the result of these measures during a short hike through the nature reserve. Especially the numerous sun-loving flowers make Sofiebergsåsen a magical place. Particularly when the purple flowers of the common pasque flower (Pulsatilla vulgaris) cover the ground in spring and form the largest anemone occurrence in the region with up to 10,000 plants. You will also find other plant species such as the Breckland thyme (Thymus serpyllum), the maiden pink (Dianthus deltoides) and the mountain everlasting (Antennaria dioica) in the nature reserve.
A variety of grasses and fungi also grow among the flowers. The plants attract a number of insects that live on the Sofiebergsåsen. Among them are many butterflies and beetles, such as the large blue (Phengaris arion) and the ant seven-spot ladybird (Coccinella septempunctata). You can also observe smaller bird species such as the common linnet (Linaria cannabina), yellowhammer (Emberiza citrinella) or ortolan bunting (Emberiza hortulana).
The nature reserve consists of two parts, with a small wooded part in the south and a larger area around the Sofiebergsåsen hill in the north. An easy path leads to both parts, starting at the parking lot by the southern part. The path leads you up the 25-metre-high hill, from which you can see the surrounding landscape for kilometres. If you follow the path south into the smaller part of the nature reserve, you will come across a prehistorical burial ground with three small burial mounds and other remains.
Just two kilometres southeast of the nature reserve, you will find the historic Kjula Kyrka from the 12th century.
Similar destinations in the area