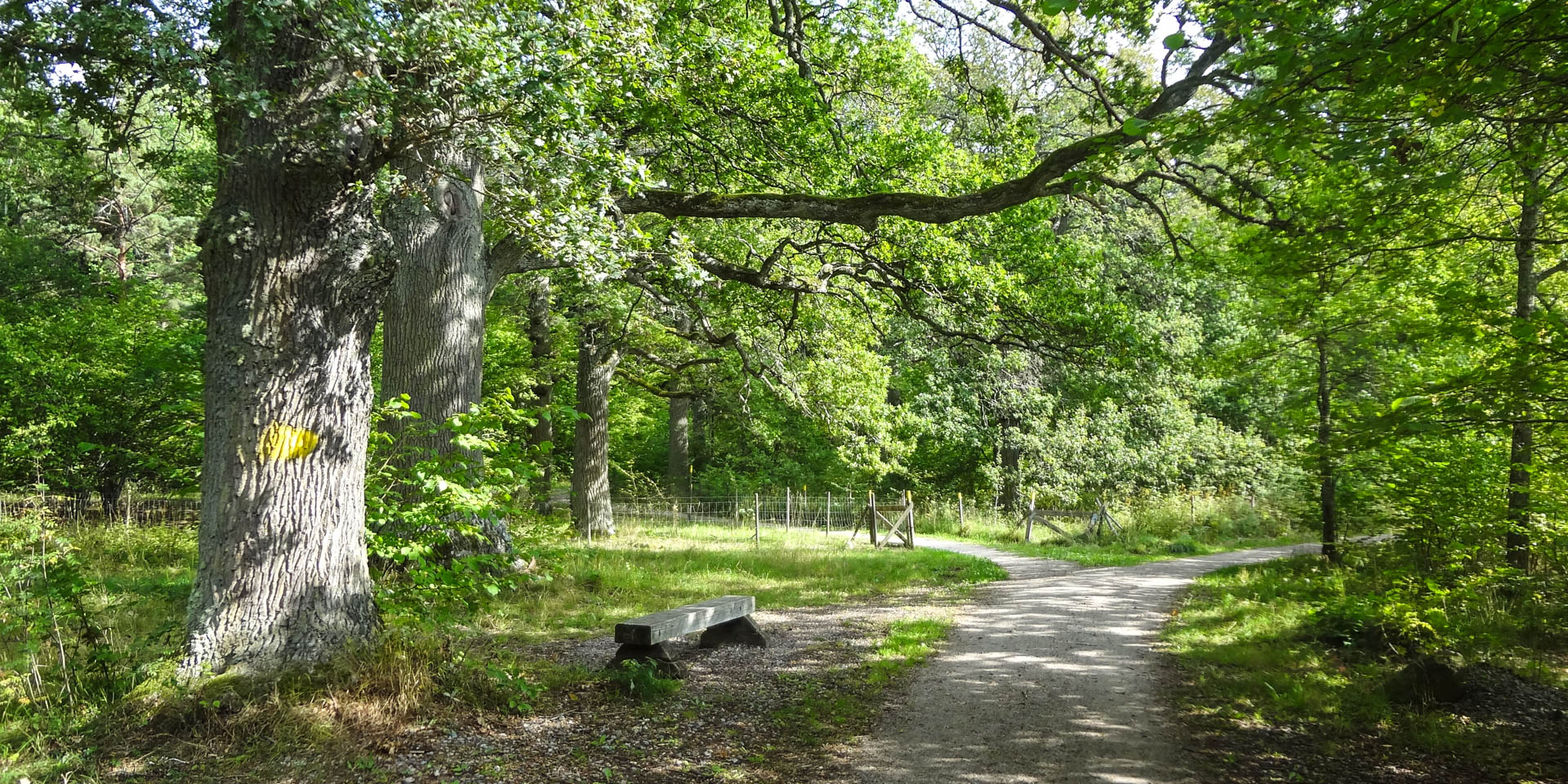 Popular destination
Kronskogen-Stenby Ängs Naturreservat
Large nature reserve in Eskilstuna
The Kronskogen-Stenby Ängs Naturreservat is also considered one of the most important and popular recreational areas for the residents of Eskilstuna and is located directly on the western outskirts of the central town of the municipality of Eskilstuna Kommun.
The 142-hectare nature reserve Kronskogen-Stenby Äng begins directly behind the residential area in the district of Nyfors and stretches from there for about two kilometres in a westerly direction to road 230. On its northern side, the nature reserve runs along the grounds of the Parken Zoo and not far from the road, in the north-eastern corner of the nature reserve, you will come across the remains of the two-thousand-year-old hillfort Stenby Fornborg.
Large parts of the nature reserve consist of a species-rich mixed forest interrupted by some larger open pastures where cattle and sheep graze. In the centre of the reserve you will find the oak grove Stenby Änga with some 200-year-old gnarled oaks. The large old trees are a significant part of the nature value within the reserve, as they are the habitat for a large number of insects, birds, lichens and fungi that live in and on their trunks and treetops.
Discover Kronskogen-Stenby Äng
Because the area is an old cultural landscape, you will repeatedly come across evidence of old settlements, such as the foundation walls of former farms, abandoned earth cellars as well as piles of stones and remains of walls made of picked-up fieldstones.
A network of different walking trails, most of which can also be used by wheelchairs, allows you to go for long walks through the forest and meadows, depending on your mood. For a successful picnic with barbecue experience in nature, you can choose from various barbecue areas. If you want to do something more athletic, the nature reserve offers two marked running trails of 2.5 and 5 kilometres length, whereby the shorter of the two trails is illuminated until 10 p.m. in the evening.
Similar destinations in the area