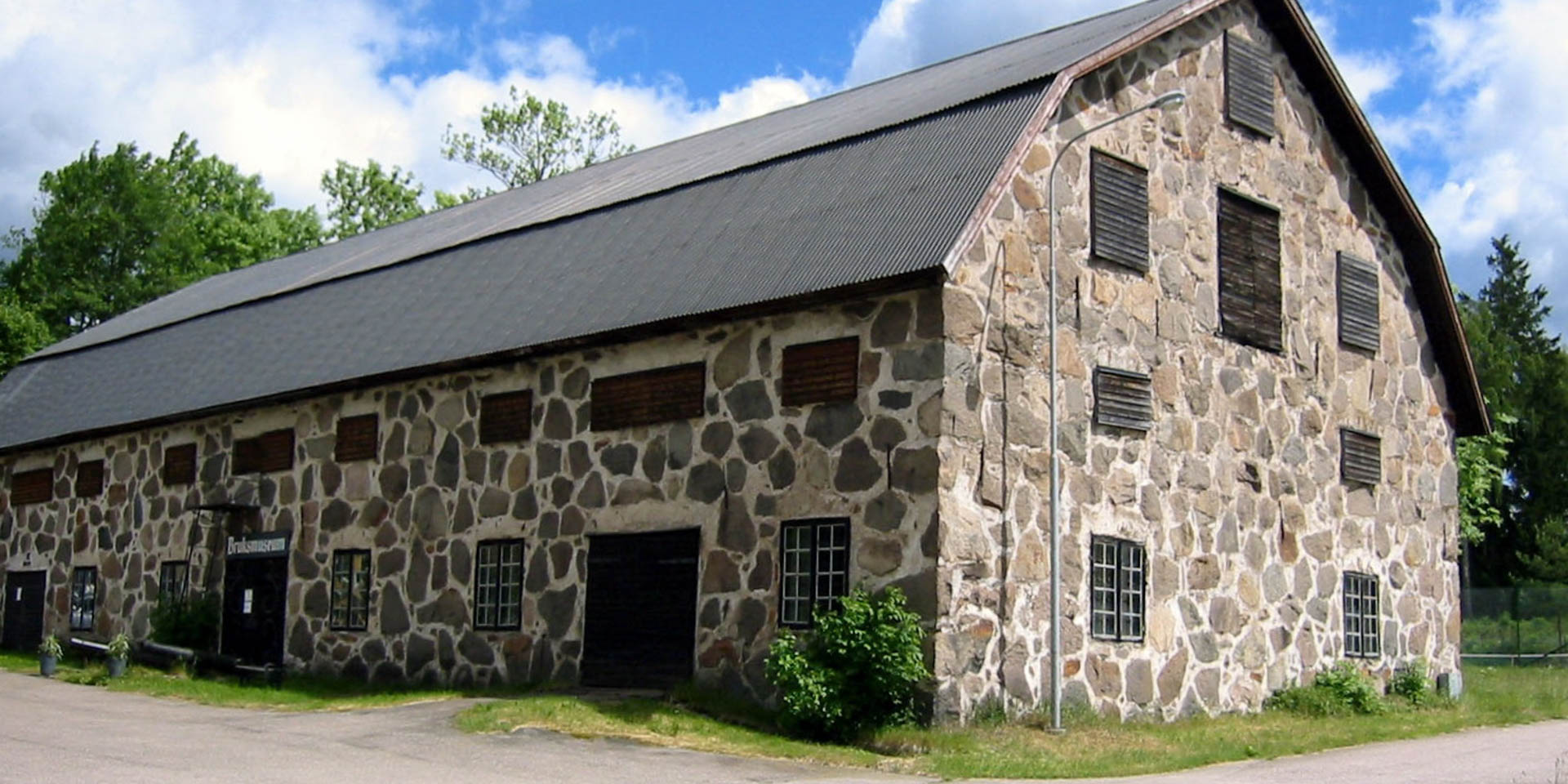 Klavreströms Bruksmuseum
Factory museum in Norrhult-Klavreström
The factory museum Klavreströms Bruksmuseum is located on the site of the former ironworks Klavreström Bruk in Norrhult-Klavreström, about 17 kilometers west of Åseda.
Klavreströms Bruksmuseum was opened in Sweden in 1985 as the second museum of its kind and is housed in the historical warehouse of the former ironworks. The large, brick-built building shows a large collection of exhibits that tell the story of the ironworks and the foundry for more than 200 years.
The exhibition will show old documents and photographs, and especially products from the turn of the century until the ironworks was finally shut down in 1982. These are mainly historical cast iron items for domestic use such as boilers, cookers, stoves, ironers and other household appliances.
In addition to the large warehouse, there are other historical buildings dating back to the time of the ironworks. Some houses guest rooms of the Vandrahem, also located on the grounds.
The ironworks was founded in 1736 and, like many other Småland smelters, initially operated a blast furnace for the smelting of iron ore extracted from the bottom of the inland lakes. The carbon-rich pig iron from the blast furnace was then processed by a special forging process to lower carbon wrought iron.
Since this method of producing wrought iron was no longer profitable due to the appearance of modern methods of steelmaking, the ironworks relied on the production of cast-iron products. The blast furnace in the Klavreström Bruk remained in operation for a long time and supplied the foundry with pig iron. Only in the 1960s, the blast furnace was the last in the county Kronoberg, shut down.
Similar destinations in the area