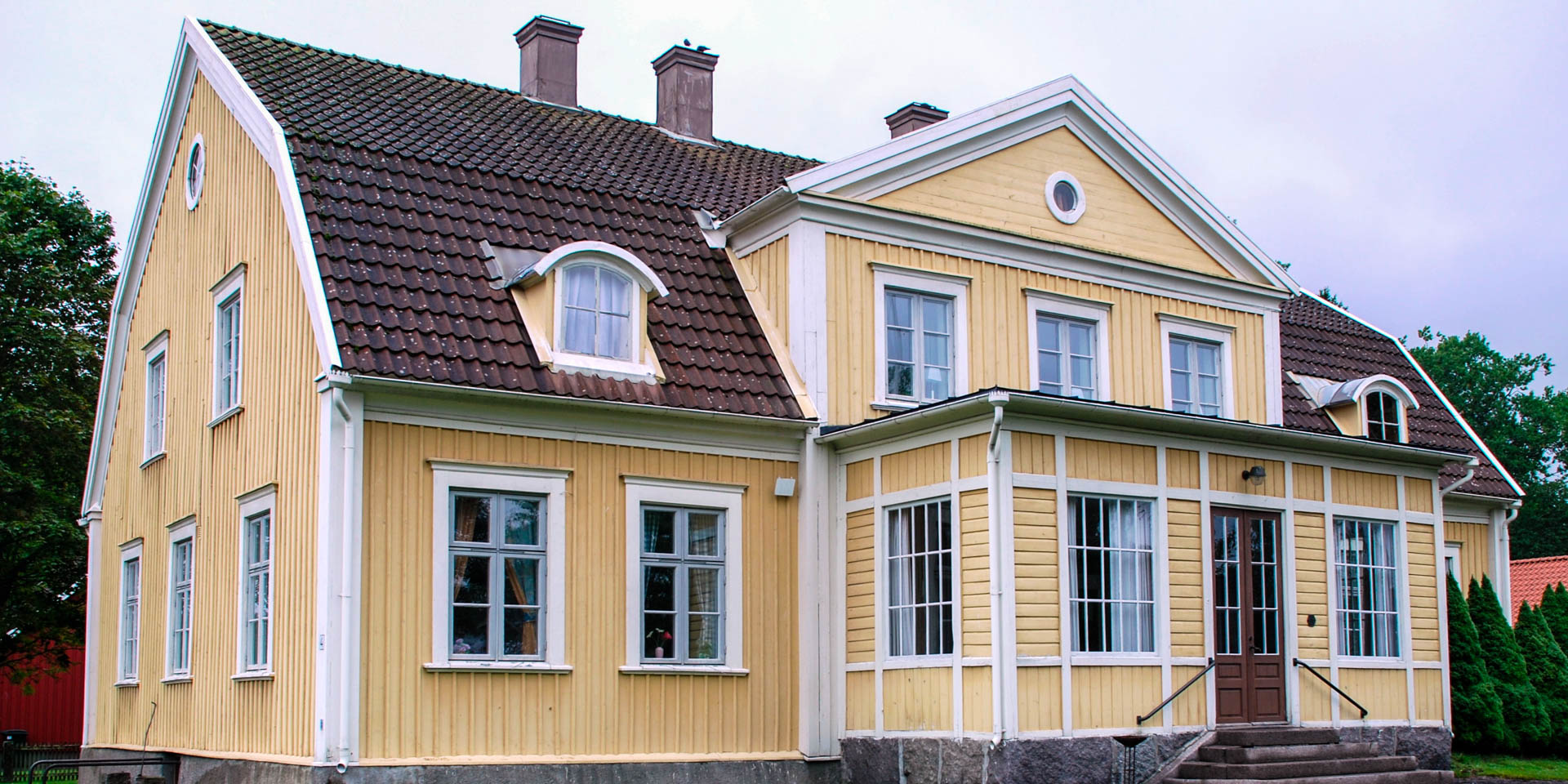 Lenhovda Tingshus
Historical courthouse in Lenhovda
Lenhovda Tingshus, a large wooden building from 1779 and also Sweden's oldest preserved wooden courthouse, is located in Lenhovda, about 30 kilometers south of Åseda.
Until 1970, the Lenhovda Tingshus was the seat of the local district court, whose first instance jurisdiction reffered to the area of today's municipality Uppvidinge. With the closure of the court, the century-long era of the court seat in Lenhovda, which was first mentioned in a documentary in 1408, came to an end.
In the Middle Ages to modern times, the court days (Ting) took place only in summer, autumn and winter and usually outdoors. From the early 17th century, the first courthouses in Sweden finally emerged.
Lenhovda first mentioned a courthouse in 1623. A little later, in 1669, the well-preserved historical district jail was built near the court. Remotely comparable to a detention center, where detainees were incarcerated under conditions hardly imaginable today and for many months until the next regular court day.
Already in 1975, the Lenhovda Tingshus was declared a monument. It is considered a historically significant building, as the building, floor plan and room layout correspond to the original of 1779. During a modernization in 1898, the courtroom received its arched, church-like windows and the interior, which has been completely preserved. From the same time comes the dignified furniture in the former living and working room and in the dining room of the district judge.
After extensive renovation of the courthouse and restoration of the courtroom and the rooms of the judge, the Lenhovda Tingshus was opened in 1984 as a cultural center. The upper floor has been rebuilt to include a ballroom and offices used by local associations. The historical rooms on the ground floor can be visited by prior appointment.
Similar destinations in the area