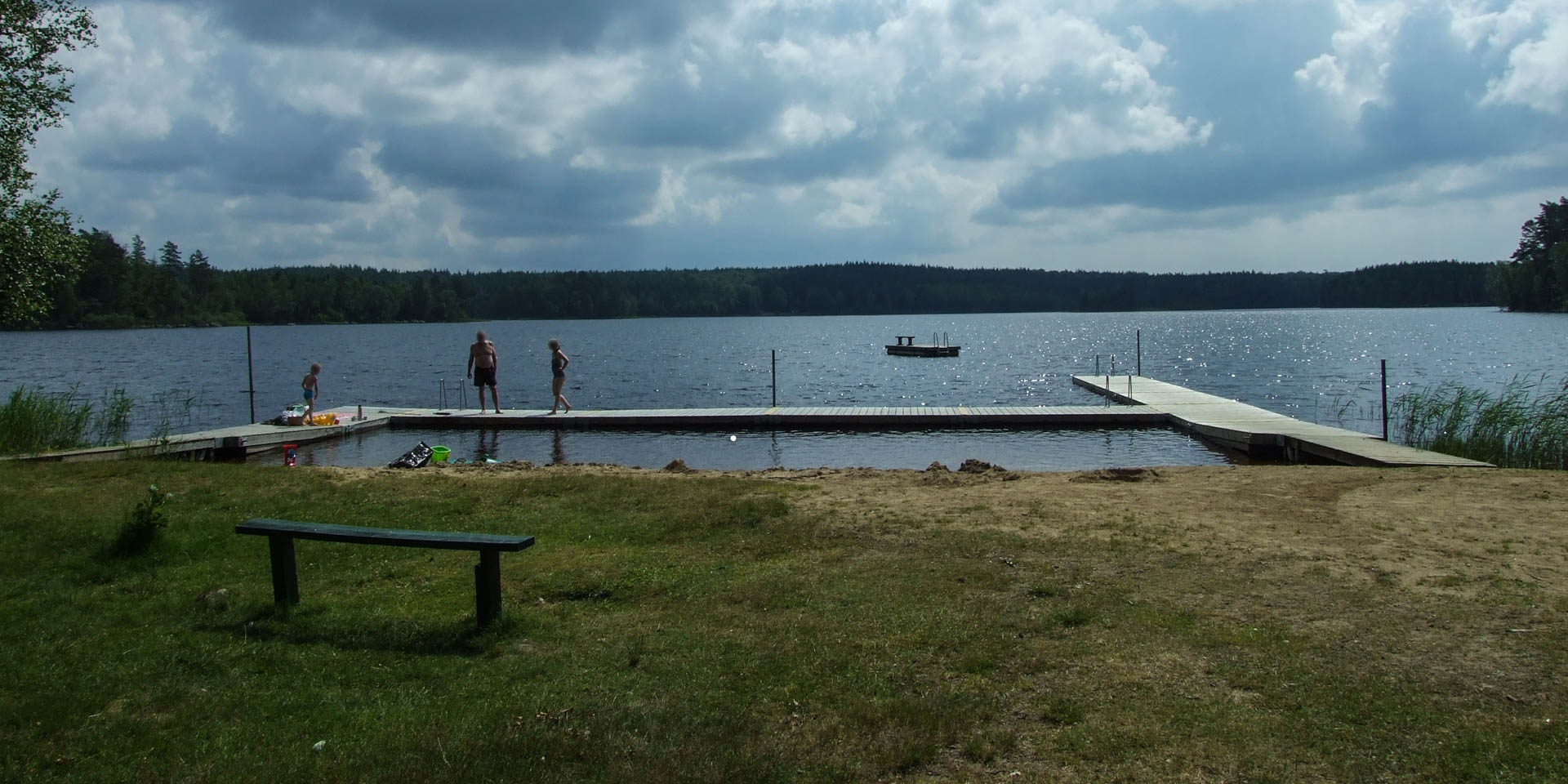 Ällhölens Badplats
Bathing lake near Svängsta
Lake Ällhölen is situated in a quiet location in the forest, about 10 kilometers northeast of Svängsta.
The swimming area has a U-shaped bathing jetty, which also is the demarcation for non-swimmers area. There is a barbecue area and a disabled toilet. Because the place was once used for swimming lessons, there are even changing rooms.
The lake has an area of almost 0.65 square kilometers and is up to 17.5 meters deep. The bathing place is located on the northern shore of the lake and can be reached via a signposted access road from Ekerdysvägen from.
Similar destinations in the area