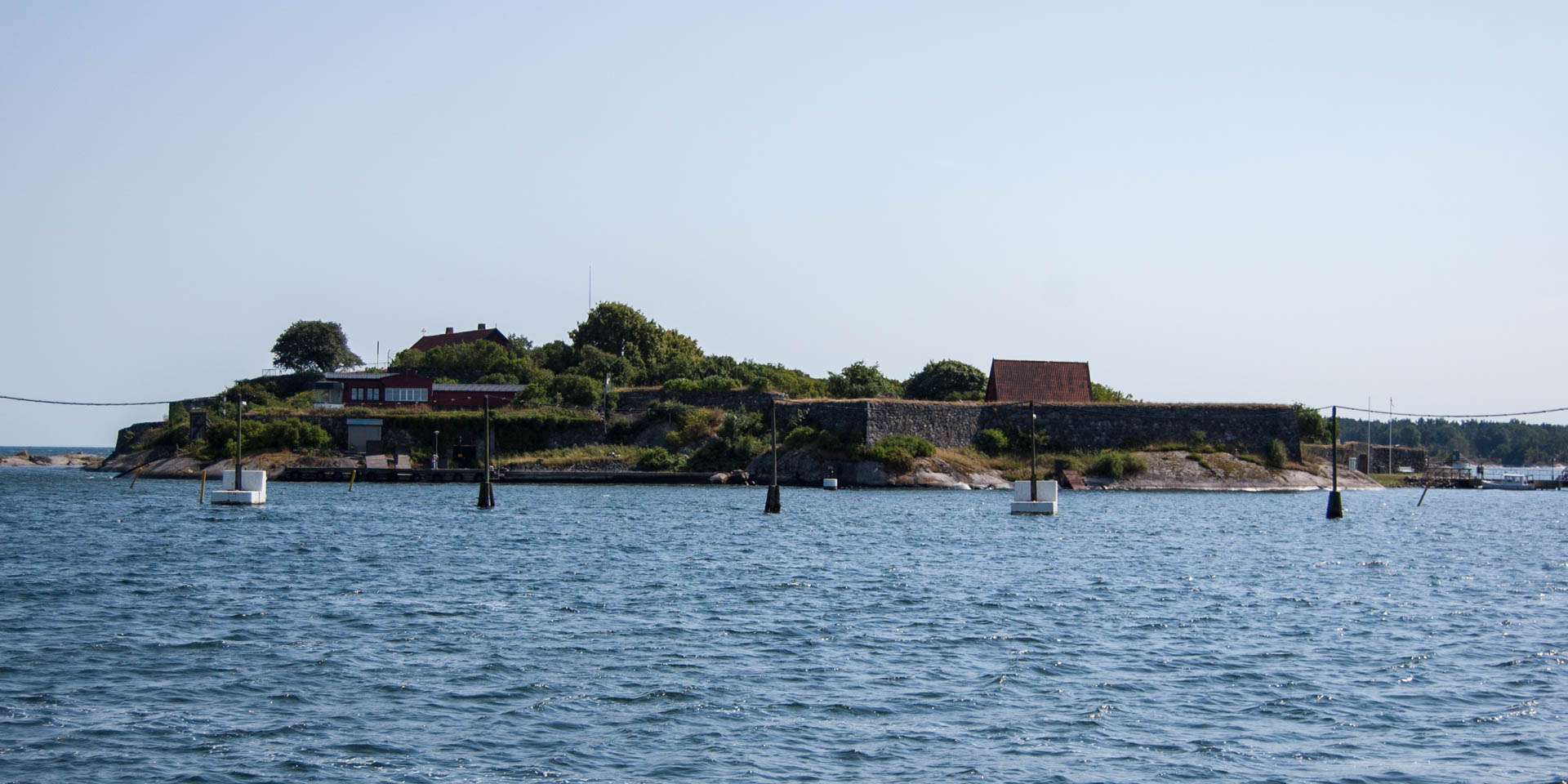 Karlshamns Kastellet
Fort in Karlshamn
The fort, also called Frisholmen, is a fortress island just off the port entrance pf Karlshamn. The island with its old fortifications has a very special atmosphere.
In early summer, the island is filled with the fragrance and the colors of flowering lilacs and in the summer it often is the backdrop for performances of the summer theater. The former island church was rebuilt after the old plans and is now a very popular wedding church.
A still existing witness of the former military conflicts around the castle is an old well, the last Danish occupiers had poisoned shortly before their expulsion.
In addition there is an old dungeon in which the farmer Vitus Andersson, who became in Swedish history a very well known prisoner, was detained in the 17th century. Vitus was the owner of the island Trossö on which now the city of Karlskrona is located.
With King Karl X Gustavs decision to build the naval base and city Karlskrona on Trossö, they submitted a generous purchase offer to Andersson. But he doesn't wanted to sell under no circumstances and was then taken in detention to "persuade" him to sell. After a few years of imprisonment Vitus was pardoned and received a small financial compensation for the expropriation of his land.
History
In 1675, the construction of the fort began. At a time when Denmark once again had declared war to Sweden. The small fort was almost 200 years in operation, but had a great disadvantage from the beginning. From the surrounding hills of the mainland it could be bombard very easily by artillery.
Similar destinations in the area