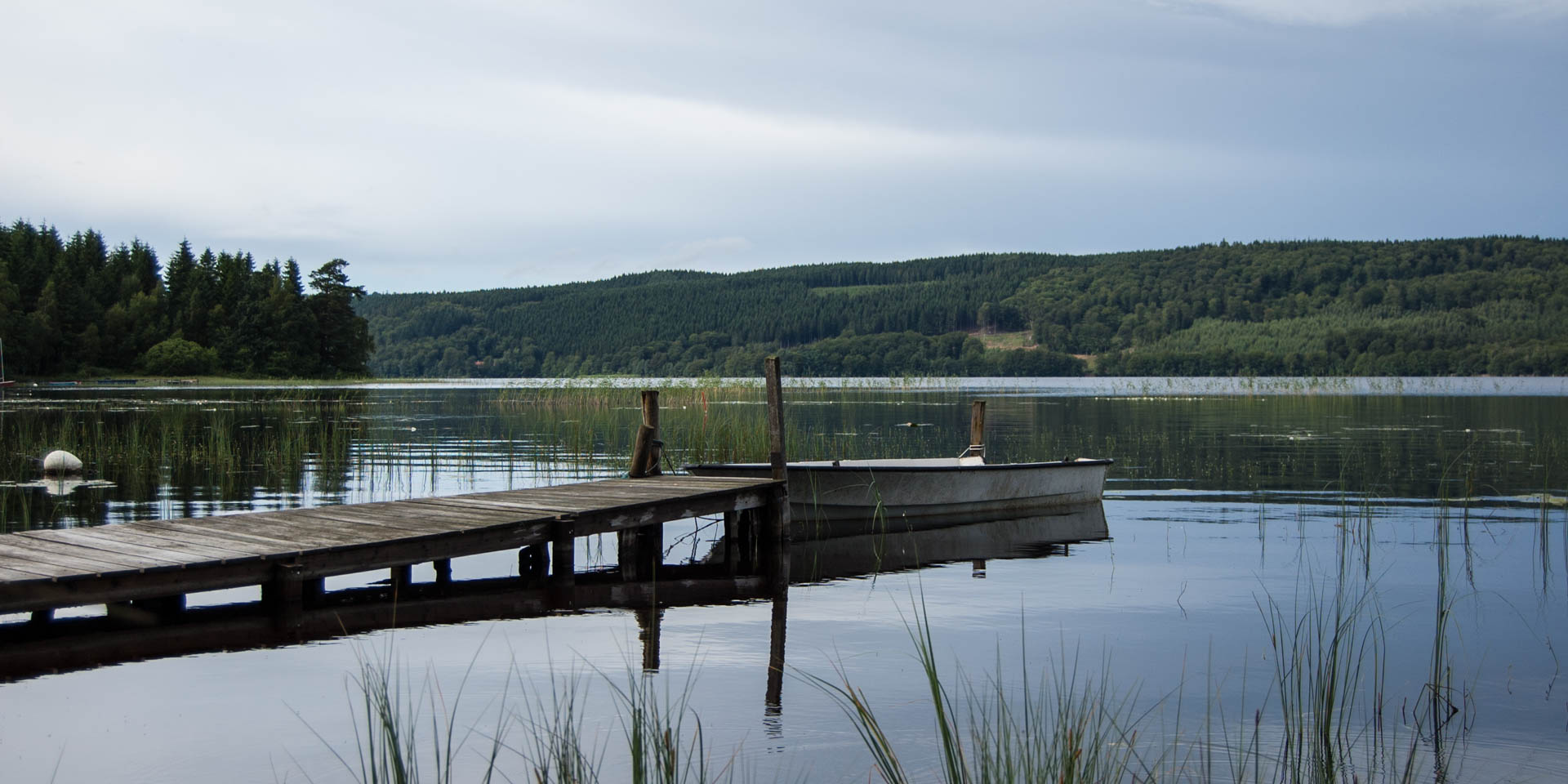 Västersjön
Largest lake in the municipality of Ängelholm
The lake Västersjön is separated by a narrow hook from lake Rossjön. Both are located on the southern edge of the mountain ridge Hallandsåsen, not far from the border to the province of Halland, about 20 kilometers northeast of Ängelholm.
The Västersjön is covering an area of 460 hectares and has a maximum depth of 12 meters. It is the largest lake in the municipality of Ängelholm, followed by the Rossjön.
At the bathing place Ugglehult on the western shore of Västersjön there is a jetty, a tiny beach and even a rowing boat rental. Thanks to a lift the rowboats are also accessible for wheelchairs. The rental fee for the boat can be paid at a vending machine.
The Västersjön is also a good fishing water for perch, bream, pike, roach, trout, rainbow trout and tench. Permits can be bought at the vending machine near the bathing site or at the tourist office in Ängelholm.
The neighboring lake Rössjön is covering an area of 380 hectares. It is slightly smaller, but with a maximum of 24 meters significantly deeper than the Västersjön. There are some very interesting legacies of the last ice age at the northern banks. At the mouth of the creek Trollebäcken you can see fan-like arranged hills, some up to 20 meters high and sloping down to the bottom of the lake. In the further course of the stream there is the canyon Trollehallar, formed by the meltwater of a glacier.
Similar destinations in the area