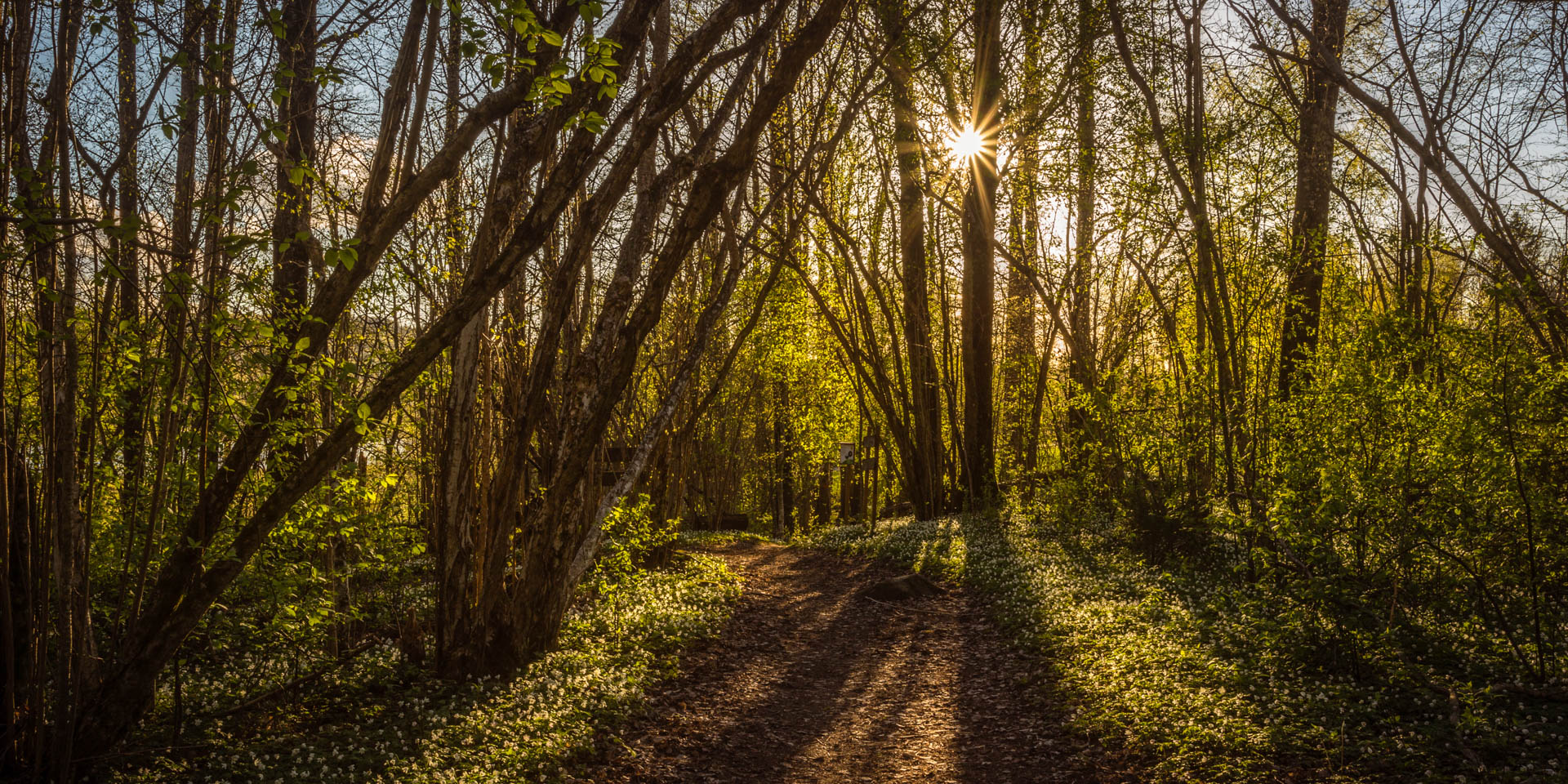 Bergs Klätts Naturreservat
Nature reserve near Jössefors
The nature reserve Bergs Klätts Naturreservat is located in the southern third of the municipality of Arvika Kommun at the tip of a headland in the lake Glafsfjorden near Jössefors, about twelve kilometres west of Arvika.
The 110-hectare large Bergs Klätts Naturreservat is quite a popular destination in the Arvika area. The nature reserve consists of a varied hilly landscape with old trees, has a rich flora and fauna with some rare species and is one of the most valuable archaeological areas in Värmland with its cultural and historical remains.
Flora & Fauna des Naturschutzgebiets
On the west side of the headland, the nature reserve is characterised by old agricultural land and the meadows along the shore are home to a large number of different bird species. In addition to ducks, geese and various wading bird species, great crested grebes (Podiceps cristatus), Eurasian coot (Fulica atra) and northern lapwings (Vanellus vanellus) also live and breed there.
On the eastern side of the headland, the terrain is densely forested and rises quite steeply on three sides to a height of about 50 metres. Only from the south side is the ascent less steep. Mighty old spruces grow on the steep slopes, which are replaced by ancient gnarled pines on the summit of the rocky hill. On top of the hill, in the immediate vicinity of the circular paths, you come across individual Bronze Age burial mounds and stone settings. On the east side, below the steep slope, between the lakeshore and the circular trail, there is a Bronze Age burial ground with several burial mounds, including a large, elongated mound grave that is rather unusual in Värmland.
The nature reserve is located on the so-called biological Norrland border, the Limes norlandicus, so that the northernmost occurrences of some plant and animal species are found there. Among them the rare marsh gentian (Gentiana pneumonanthe), which has its northernmost place in Sweden on the stony banks of the nature reserve. Also one of the northernmost territories of the spotted nutcracker (Nucifraga caryocatactes), which feeds on the hazelnuts of the numerous hazel bushes found in the nature reserve, from which it builds up large winter stocks in autumn.
Discovering Bergs Klätts Naturreservat
There are several marked circular trails running through Bergs Klätts Naturreservat. There is a 3.5-kilometre nature and culture trail with information signs and a 1.2-kilometre trail that has been adapted for people with walking difficulties. There are a total of four rest areas where you can take a break and enjoy the beautiful view from the hill. Two of the places have picnic tables and benches, the other two have weather shelters and barbecue areas. There are also three toilets scattered around the nature reserve.
Similar destinations in the area