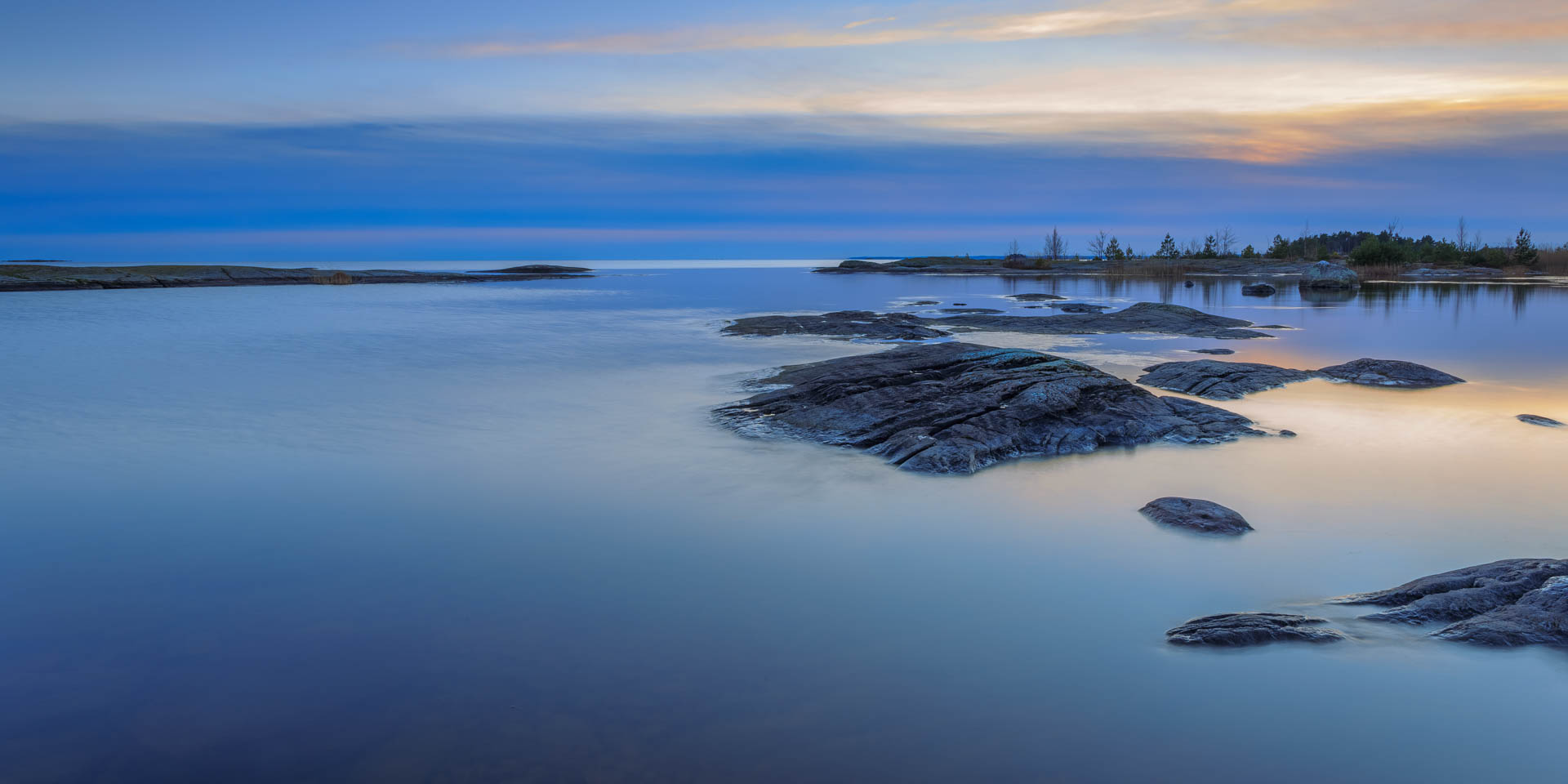 Popular destination
Segerstads Skärgårds Naturreservat
Archipelago near Karlstad
Segerstads Skärgårds Naturreservat is a nature reserve in the Segerstad archipelago in Sweden's largest lake, the Vänern. It is located around 30 kilometres by car southwest of Karlstad.
Large parts of Segerstads Skärgård were declared a nature reserve in 1979. In total, the area covers 5,370 hectares, 790 hectares of which is land. The archipelago is a freshwater archipelago with hundreds of small islands and skerries. More than 30 of them are over one hectare in size, but the largest islands by far are Åsundaön and Bärön in the west.
The nature reserve is a paradise for birds and flocks of gulls and terns crowd the small islands. But the windswept pine forests near the coast are also home to breeding ospreys (Pandion haliaetus), white-tailed eagles (Haliaeetus albicilla) and Eurasian hobbys (Falco subbuteo).
The vegetation changes greatly according to the different soil conditions, from nutrient-poor sandy soils to small swamps and wetlands. Plants and flowers such as common heather (Calluna vulgaris), lingonberry (Vaccinium vitis-idaea) or marsh Labrador tea (Rhododendron tomentosum) therefore feel equally at home.
A wide variety of bird species breed in between, such as great cormorants (Phalacrocorax carbo), greylag goose (Anser anser) or black-throated loons (Gavia arctica).
Explore Segerstad Skärgård
To experience the nature of the archipelago for yourself, you can visit Segerstadsområdet, an easily accessible part of the nature reserve. There you have the opportunity to access some of the islets without a boat. From the main parking area, two paved hiking trails lead towards Arnäs Udde in the south and Onsösundet in the east. At the end of these paths you will find barrier-free rest areas with toilets and fireplaces. In the south, this is on the island of Hamnholmarna, from where you have a special view of Segerstads Skärgård.
If you have problems walking or use a wheelchair to get around, there is the option of driving to nearby parking areas. However, you will need a code for the barrier, which you can obtain from the municipality. Also note that some sections of the trails have a gradient of up to 14%.
Circular hiking trails and rest areas in Segerstad
In addition to the two paved paths, this part of Segerstads Skärgårds Naturreservat offers two circular trails through more rugged terrain. The Tysta Stigen (Silent Trail) is marked blue, starts at the main parking lot and leads you south for 2.5 kilometres through a slightly hilly forest landscape. On a hike there, you can immerse yourself in the silence of the forest and enjoy nature.
You can get to the Promenadslinga (Walking Loop) by following the path towards Onsösundet. The green-marked trail is 3.5 kilometres long and leads you partly through the forests north of the nature reserve. Halfway along the trail, you will also pass the popular resting place at Onsösundet.
Similar destinations in the area