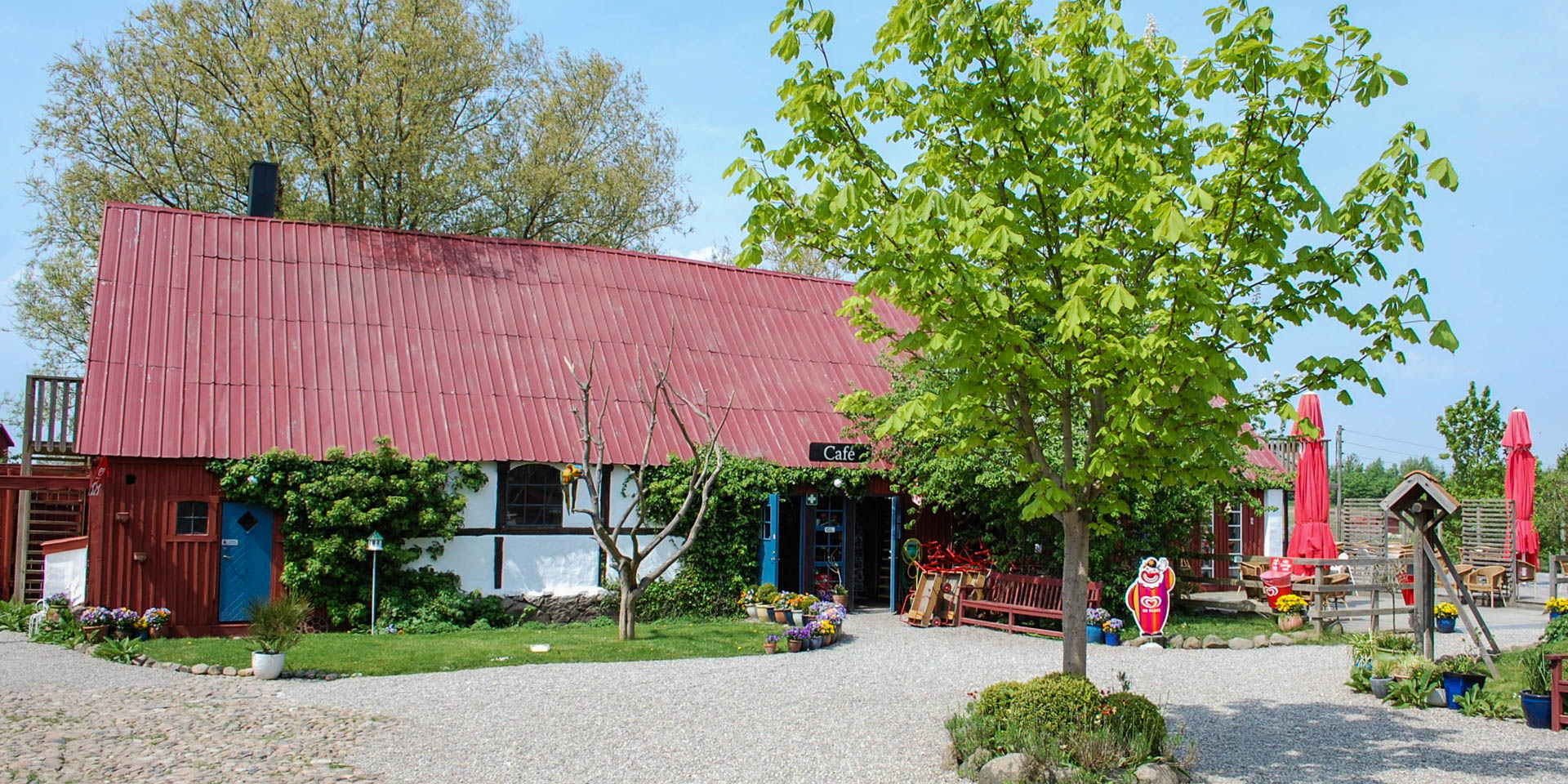 Ystad Djurpark
Animal park in Skårby
Ystad Djurpark is located at the edge of the village Skårby, about 10 kilometers northwest of Ystad. The area of the zoo covers a hilly grassland with spacious enclosures, where a variety of exotic and domestic animals are kept.
Ystad Djurpark opened in 1998 and is presenting about 60 different breeds of animals from all continents. The guideline of the zoo is to keep only those species which feel comfortable in the open countryside and under the given conditions.
Camels, bisons, yaks, antelopes and zebras graze on the meadwos. But there are also moose, kangaroos and several primates such as lemurs, macaques and marmosets. Old Swedish landraces such as the black-spotted Linderöd pig or Gute sheep with their remarkable ram horns are also represented.
In the bird enclosures are South American parrots as well as ostrichs, rheas and emus, next to Peacocks, Skåne gooses or white storks. In addition, the zoo is actively involved in the project for the reintroduction of the white stork in Sweden.
In the terrarium living ball pythons, tarantulas, Giant African Snails and numerous toads and frogs. Among them are also some types of colorful South American poison dart frogs.
A special feature of the zoo is a swimming pool and a separate children's pool, which can be used by zoo visitors at no extra cost. The café in the park offers coffee, cakes, ice cream and various warm snacks. You can also bring you picnic basket and settle on the meadows. Barbecue are are also available.
The park is wheelchair accessible. Appropriate toilets exist, the paths are made of solid gravel and in some places are ramps. Dogs are allowed on a leash, only the bathing area is off-limits for the four-legged friends.
Similar destinations in the area