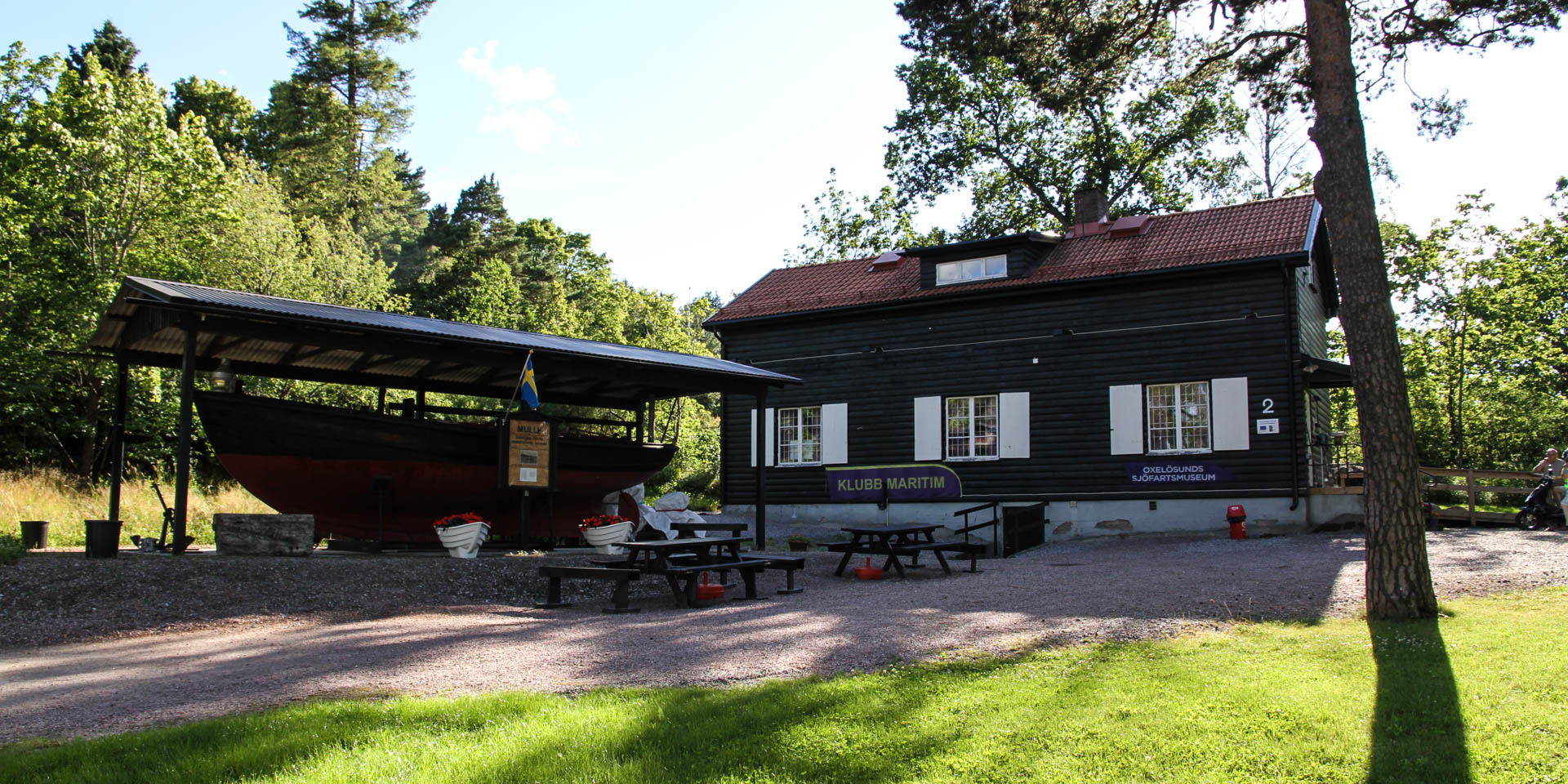 Oxelösunds Sjöfartsmuseum
Maritime museum in Oxelösund
The maritime museum Oxelösunds Sjöfartsmuseum is located south of the city centre of Oxelösund, right next to the freight harbour, which you can learn a lot about in the exhibition.
Over the centuries, the port of Oxelösund has changed again and again and has had an incisive influence on the town and its history. Already mentioned in the 15th century with its natural bay, today the large freight harbour belongs to the local steelworks, the largest employer in Oxelösund. The focus of the museum is on this transformation and navigation in the local archipelago, which is vividly presented with historical photos, model ships and many other maritime exhibits.
Visiting Oxelösunds Sjöfartsmuseum
One of the highlights of the exhibition in Oxelösunds Sjöfartsmuseum can already be admired before entering the building. There you will find the pilot boat Mulle, Sweden's first motorised pilot boat. A few metres away you will also find the harbour promenade. With its benches and view of the sea, the promenade not only invites you to take a break, but also offers information about the harbour with additional information signs.
The museum is run by the association Klubb Martin Svensk Sjöfartshistorisk Förening, which was founded back in 1984. More than 30 years later, the present museum was opened and displays the objects collected over the years. The fact that shipping and piloting in particular play a central role in the region is also evident by the fact that this is also the subject of the Skärgårdsmuseet i G:a Oxelösund, which is only two kilometres away.
The museum is open in summer and the entrance is wheelchair-accessible.
Oxelösunds Sjöfartsmuseum:

Opening hours
Opening hours
1. July – 31. August
Saturday – Sunday: 11:00 – 15:00
---
Last update: 07/2022 | Errors and omissions excepted.
Similar destinations in the area