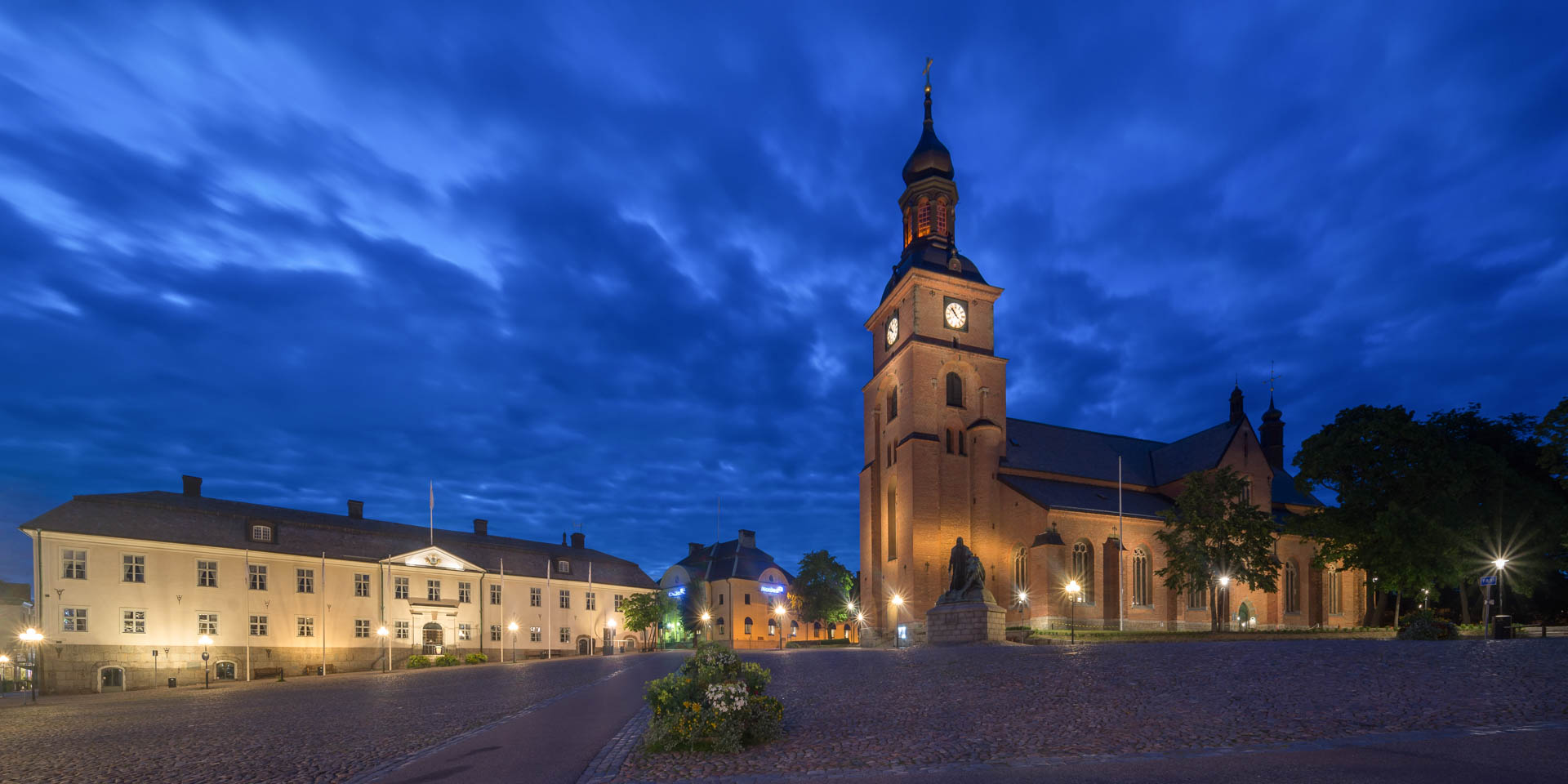 Kristine Kyrka
Historical church in Falun
Kristine Kyrka is the central church in the centre of Falun, located right by Stora Torget, the town's large square. The church was built in the middle of the 17th century and was named after Queen Kristina Augusta (1626 – 1689).
The construction of the church in Falun began in 1642 under the supervision of the German-Swedish master builder Hans Ferster, actually Hans Förster. After his death in 1653, Ferster's assistant took over for the next five years, until he died as well. It was the supreme master builder in Stockholm, Johan Persson, who finally completed the construction of the Kristine Kyrka in 1660.
Six years before its completion, in 1654, the church was renamed The New Church of Falun, as Queen Kristina had meanwhile converted to Catholicism. The church was also consecrated under this name in 1655, and it was not until the late 18th century that it regained the name Kristine Kyrka.
The interior of Kristine Kyrka
Only a few objects and elements in the inside of the church date back to the time of its construction. Of particular note are the pulpit and the altarpiece, both of which were created in the middle of the 17th century. The organ in the gallery has been replaced several times in the past centuries, most recently in 1906 by an organ from the well-known organ manufacturer EA Setterquist & Son from Örebro. In 1968 another organ was installed in the choir, but in 1982 it found its way to the Bjursås Kyrka, 20 kilometres away, and was replaced by a new organ. Both organs came from the workshop of the company A. Magnusson Orgelbyggeri AB in Mölnlycke near Gothenburg.
Kristine Kyrka:

Opening hours
Open today: 10:00 – 15:00
---
Opening hours
1. January – 31. December
Monday – Friday: 10:00 – 15:00
Saturday – Sunday: 10:00 – 16:00
---
Last update: 06/2022 | Errors and omissions excepted.
Similar destinations in the area