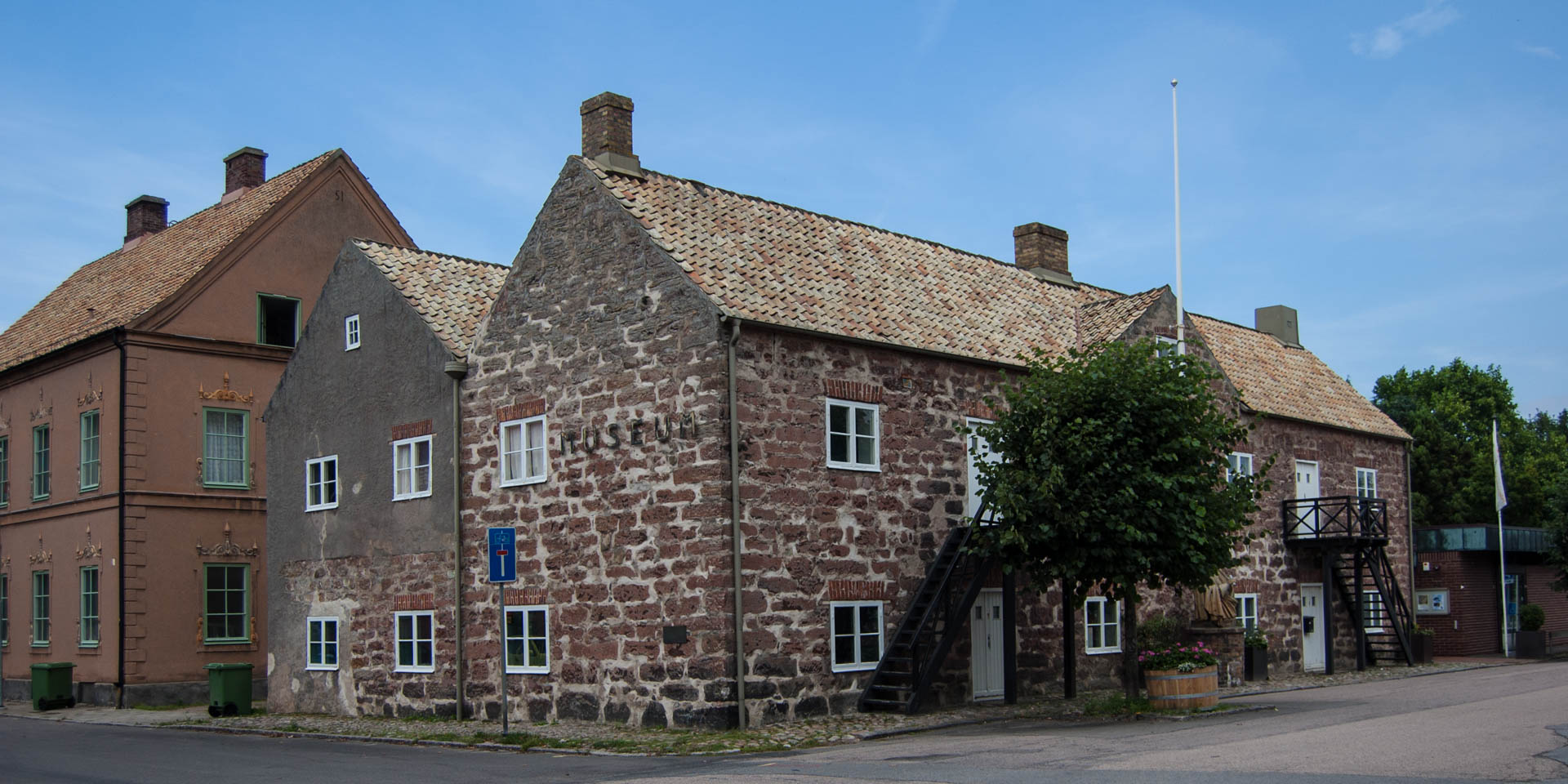 Höganäs Museum och Konsthall
Ceramic & mining museum in Höganäs
The Höganäs Museum is located in the center of Höganäs and is dedicated mostly to the mining and ceramic history of the area around Höganäs. In the art gallery you can see temporary exhibitions of different artists and craftspeople.
The different departments of the museum founded in 1924, devoted to the history of mining in the area around Höganäs and the history of the local ceramics industry. This includes permanent exhibitions, such as that of the pioneers of artistic ceramics or different signatures and stamps of various ceramic manufacturers.
There is a fully furnished workers apartment from 1929 and a department with prehistoric findings and about local history of Höganäs. Another room is devoted to the life and work of folklorist Nils Månsson Mandelgren and shows drawings, watercolors and notes.
The museum shop offers a representative selection of high-quality ceramic products from the workshops of local and national artists and craftsmen.
History
The relationship between the former coal mining and the ceramic resulting from the abundant clay deposits that were between the layers of rock and coal. At the end of the 17th century they started to dismantle the coal and in 1797 the industrial coal production began; first mining settlements emerged.
From 1820 onwards the mine company began to use the clay deposits to a greater extent. At first only through the operation of a brick factory, from 1830 through the manufacturing of all kinds of everyday pottery in a large scale. The last mine in Höganäs was decommissioned in 1961.
Similar destinations in the area