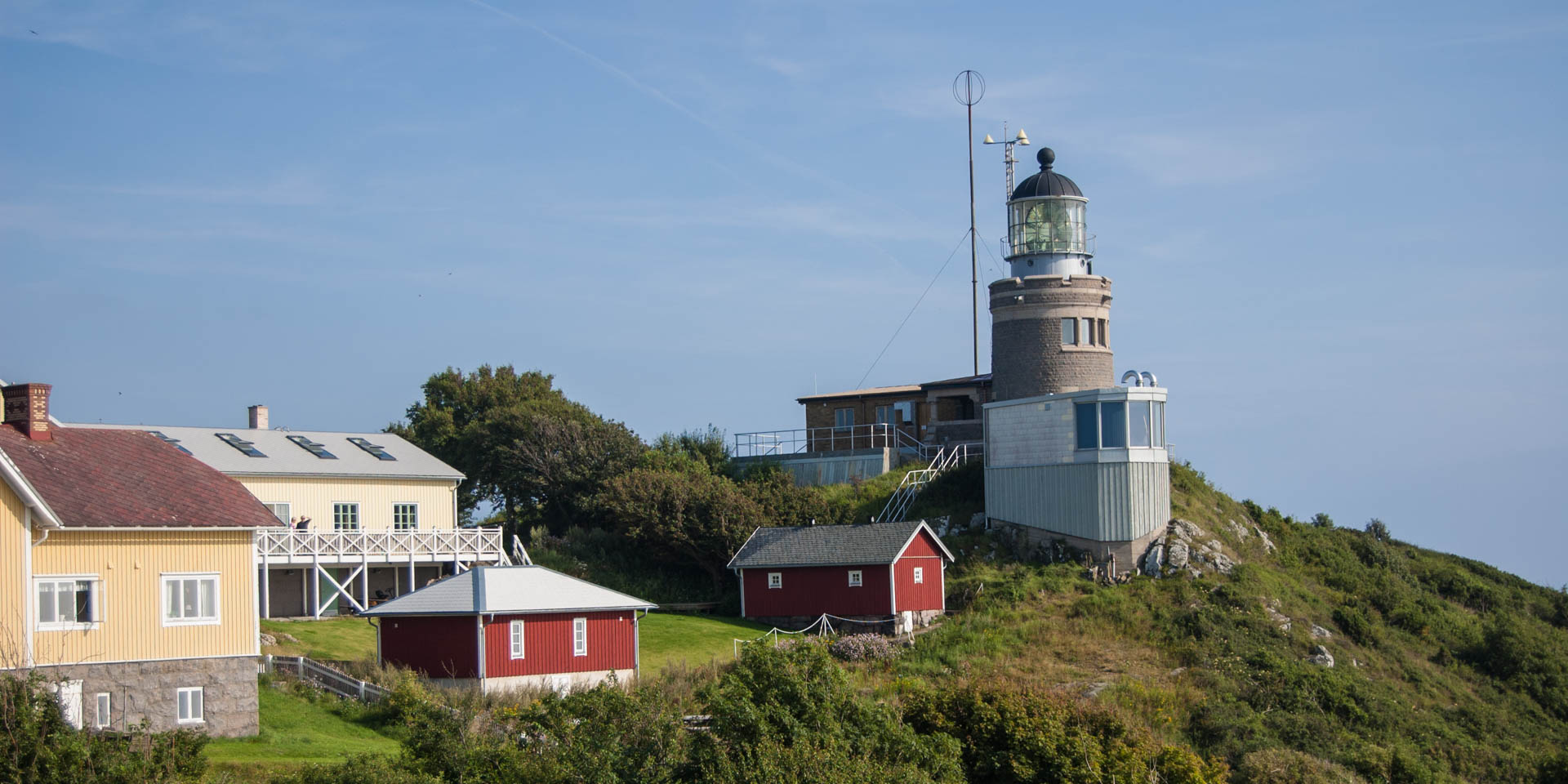 Kullens Fyr
Lighthouse at Kullaberg
Kullens Fyr is the brightest lighthouse in Scandinavia and is located in 78.5 meters above sea level at the very tip of the Kullabergs naturreservat at Mölle.
At the northern entrance to the Öresund, one of the busiest waterways in the world, beacons are operated for more than 1,000 years.
The present lighthouse was designed by architect Magnus Dahlander from Dalarna in 1898. The 15 meter high Kullens Fyr is made of gneiss and bricks and was taken in operation in 1900. The three major lenses of the light apparatus rotate four times a minute and give three light signals per revolution. The light signals can still be seen within 50 kilometers.
The lens apparatus rotates during the day (non-illuminated), otherwise there is a risk that the lenses act like large burning glasses and the incident sunlight could causes a fire.
History
The beacon was initially only a large open fire which were lit on the Kullaberg at dusk. Similar to the beacon Kolabacken on the Falsterbonäset peninsula, which marked the southern entrance to the Öresund. Both places are the oldest beacon places in Sweden.
From 1560 there was an installation with fire baskets at Kullaberg, which were hung in chains in an approximately 12-meter-high wooden frame. The first brick tower was already taken in operation in 1563. It already had a glass-enclosed room for the light source, which consisted of 12 tallow candles. If necessary, it was possible to attach additional fire baskets on the outside of the tower to increase the light intensity.
Similar destinations in the area