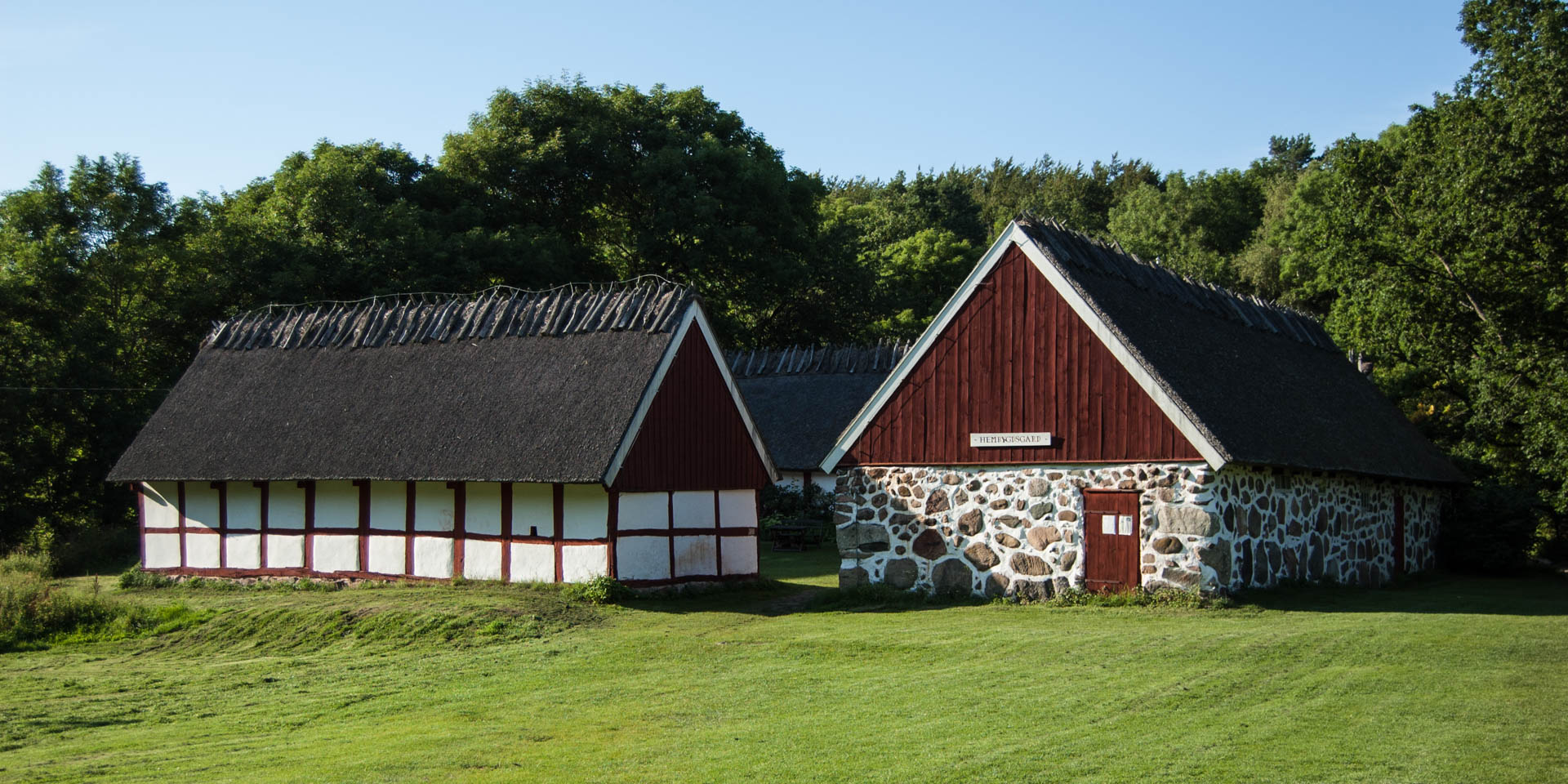 The farm Himmelstorpsgården consists of four thatched buildings which were cultivated until the 1950s. Three buildings are half-timbered buildings, one is built of fieldstones. The lovingly designed interior is that of a farm dating from the 19th century.
In the yard a traditional midsummer festival will be held on Midsummer Day, June 23. During the summer time there is a small café with coffee, homemade juices and cakes. You can sit in the garden or bring your picnic basket and sit down in one of the forrest left and right of the court. There are also barbecue places near the court.
On the second Sunday in August there is a market for crafts in the yard. On the second Sunday of Advent there is a small Christmas market. You can buy Christmas decoration, cakes, straw stars and so on.
In the immediate vicinity of the farm is an old judge's ring, beautifully located between tall trees. Between the tree trunks you can see the water of the Öresund sparkling in the sun and on a clear day you can see across to Denmark.
A narrow path leads from Himmelstorpsgården to Nimis, hidden on the northern coast of Kullaberg.
Similar destinations in the area