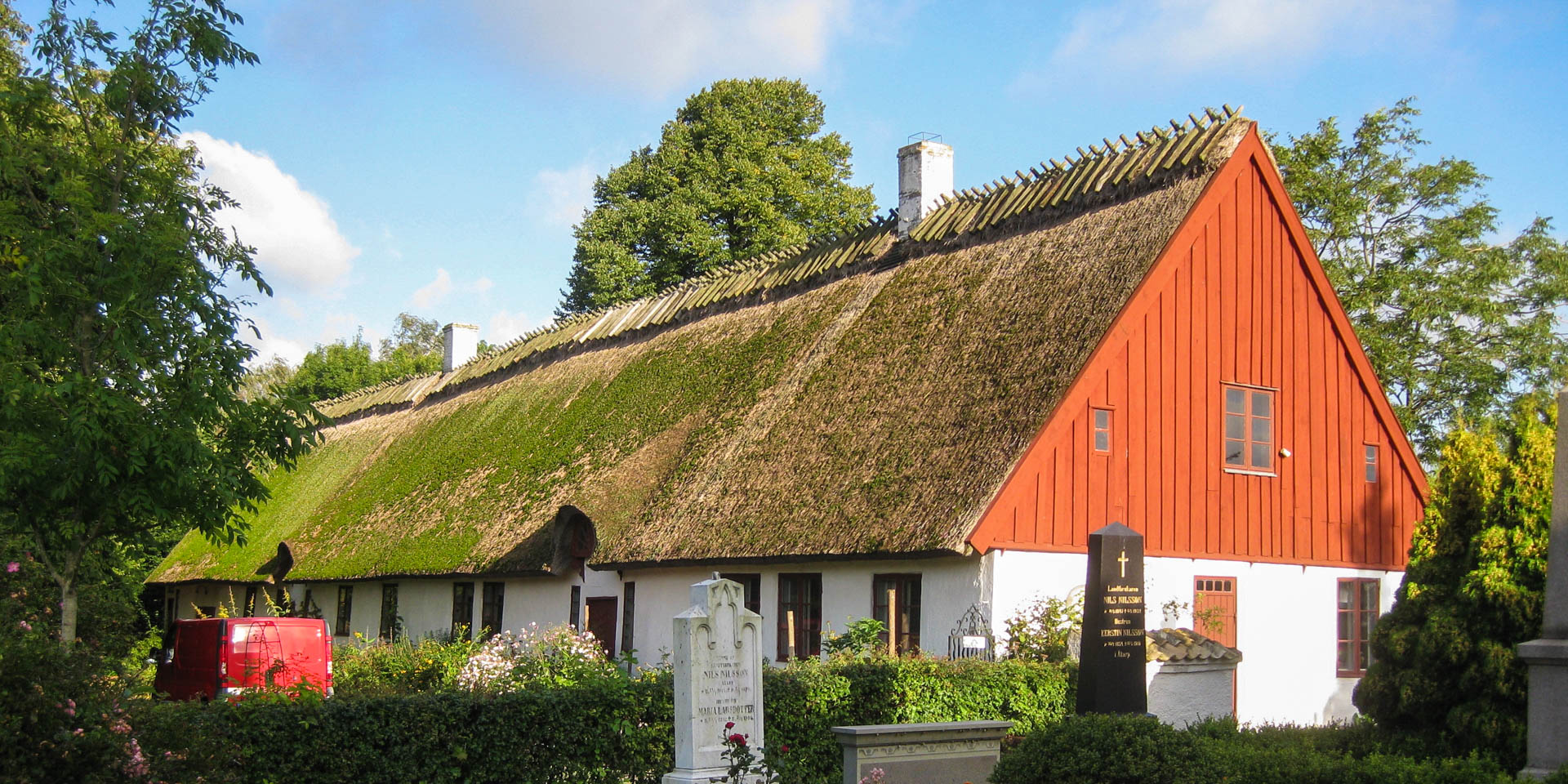 The former parsonage and the neighboring medieval church of Burlöv are still the center of the unaltered church village.
The half-timbered building from 1773 was inhabited by the church pastor until 1888 and used as a farm. 1922, the local heritage association set up the museum, showing a furnished household of a pastor from the 19th century. In addition to the old buildings of the farm, there is a beautiful old park-like garden with boxwood hedges, a herb garden and a 150 year old chestnut tree.
Burlövs Gamla Prästgård:

Opening hours
Opening hours
1. June – 31. August
Sunday: 13:00 – 17:00
---
Last update: 07/2022 | Errors and omissions excepted.
History
In keeping the former tradition in Skåne, the pastors had to worry even for their own needs and those of the parsonage. For this reason they were both, farmers and pastors.
The parsonage was built in the same design as other farms in the area. To demonstrate the wealth of the church, the building of the parsonage were built with a length of 45 meters significantly larger than the other farms.
In 1888, the last pastor left the parsonage. Over the next 20 years, the yard was leased by farmers to use it as a farm. After that, a small part of the farm was inhabited by a farm worker. His wife became the first caretaker of the museum in 1922.
Since the beginning of the 19th century there are stories that the old personage is haunted by a ghost. This is because the kitchen floor was renewed in 1884 and old grave stones from the adjacent cemetery were used as floorboards.
Similar destinations in the area