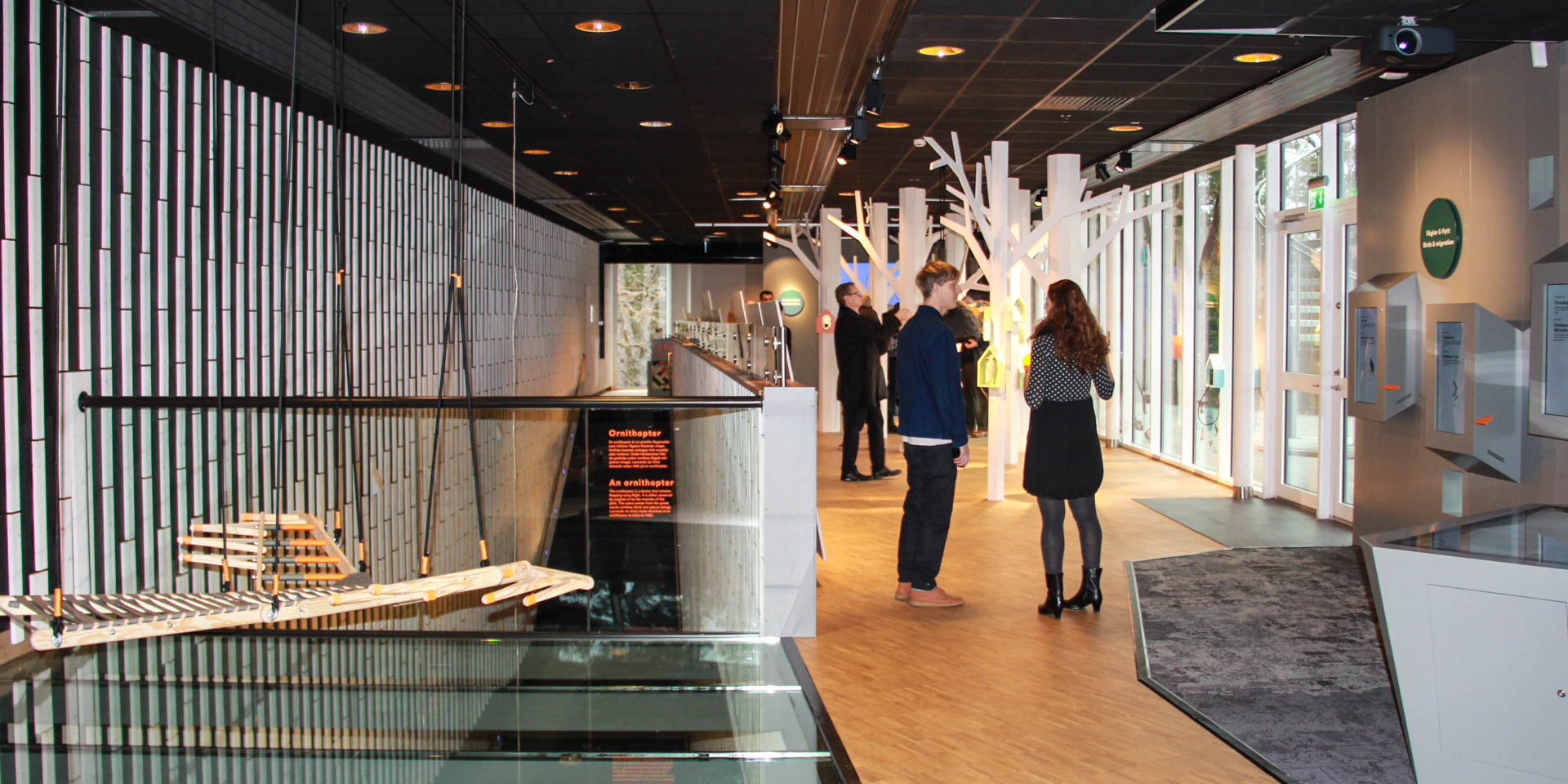 The interesting and interactive exhibition of Naturum Falsterbo provides visitors a good impression of the local geology, the flora and fauna as well as the cultural and historical connections in the region.
For example, you can learn how wind and waves change the appearance of the peninsula Falsterbonäset, how the senses of an owl are working or how common terns master the long flight over land and sea. In short, the Naturum is a modern exhibition that gives visitors exciting insights into the unique nature on the peninsula.
During the regular opening times there is also a 15-minute tour through the exhibition that takes place every day at 11:30 AM. Throughout the year the permanent exhibition is complemented by temporary exhibitions, various events, lectures and guided nature tours.
Naturum Falsterbo is one of over thirty Naturums in whole Sweden. The Swedish Nature Protection Agency (Naturvårdsverket) started the project in the 1970s. All facilities are related to national parks, nature reserves or just areas with important nature. Their purpose is to generate interest in nature and its conservation.
Naturum Falsterbo was opened in 2016 and is located in the same building as the tourist office and the art gallery of Falsterbo.
Similar destinations in the area