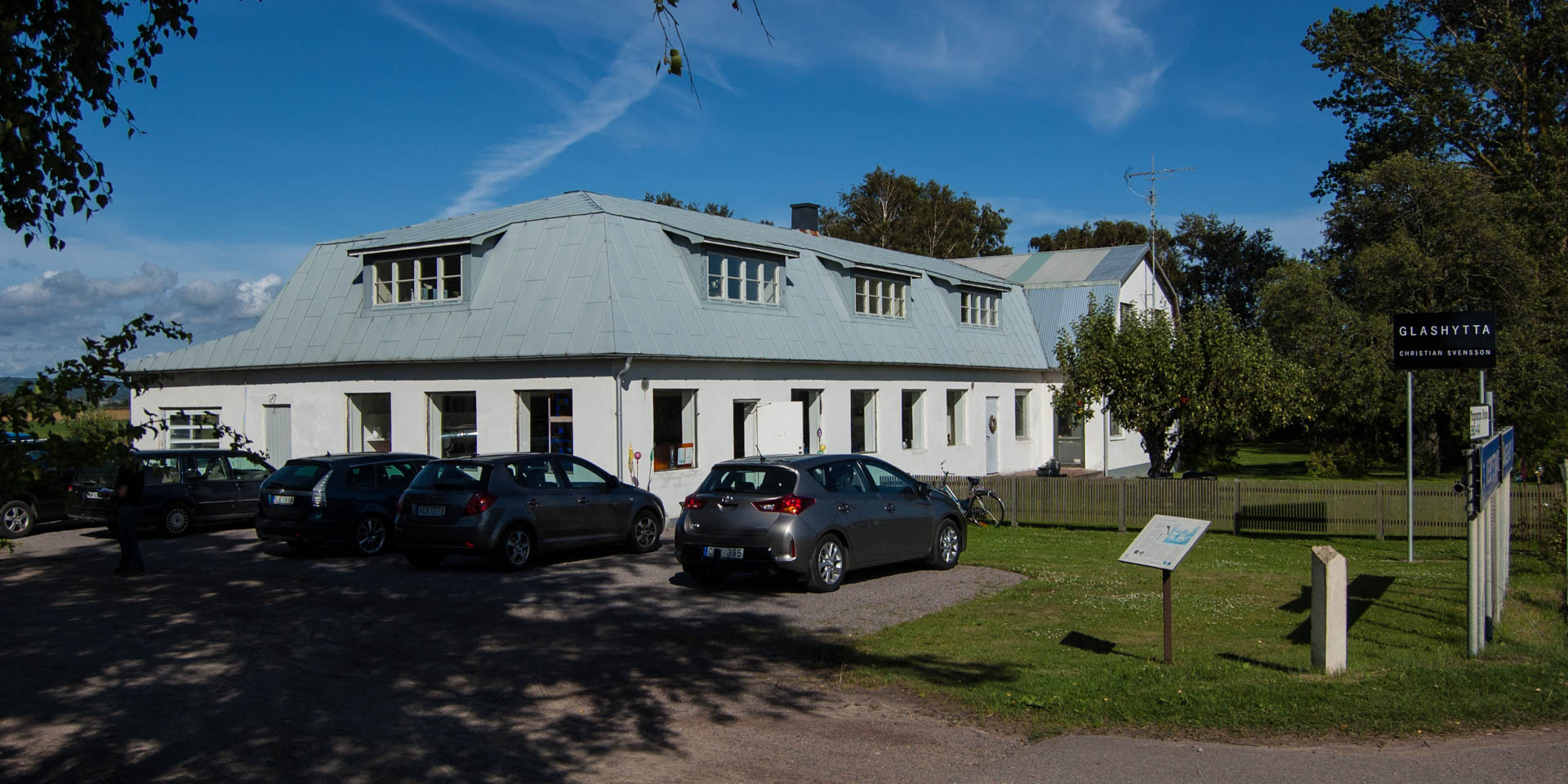 Glashytta Christian Svensson
Glass artist near Vejbystrand
Glashytta Christian Svensson is the small glassworks of glassblower Christian Svensson and is located south of Vejbystrand on the edge of the village Björkhagen, around 10 kilometers northwest of Ängelholm.
Christian Svensson creates a wide range of mouth blown glass of his own design. These range stretches from decorative pieces to high-quality utility glass such as bowls, carafes, vases or drinking glasses. Both in transparent and colored glass or with combinations of different colors.
The glassworks consists essentially of a large and light-filled space where Christian Svensson presents the results of his work on platforms and shelves. The open workshop with the furnace is centered in the middle of the room. You can book a paid trial lesson in the art of glass blowing, during which you are allowed to blow your own glass under supervision of Christian Svensson.
Glashytta Christian Svensson:

Opening hours
Opening hours
30. March – 8. April
Saturday – Sunday: 10:00 – 18:00
1. June – 31. August
Tuesday – Friday: 10:00 – 17:00
Saturday: 10:00 – 14:00
---
Last update: 08/2018 | Errors and omissions excepted.
History
Christian Svensson, who began his career with the education at the glass school in Orrefors in 1994, collected professional experience in various glassworks during the following years. Last in the known glassworks in Boda, before he get independent in 2006 and opened his own glassworks in 2009.
Similar destinations in the area