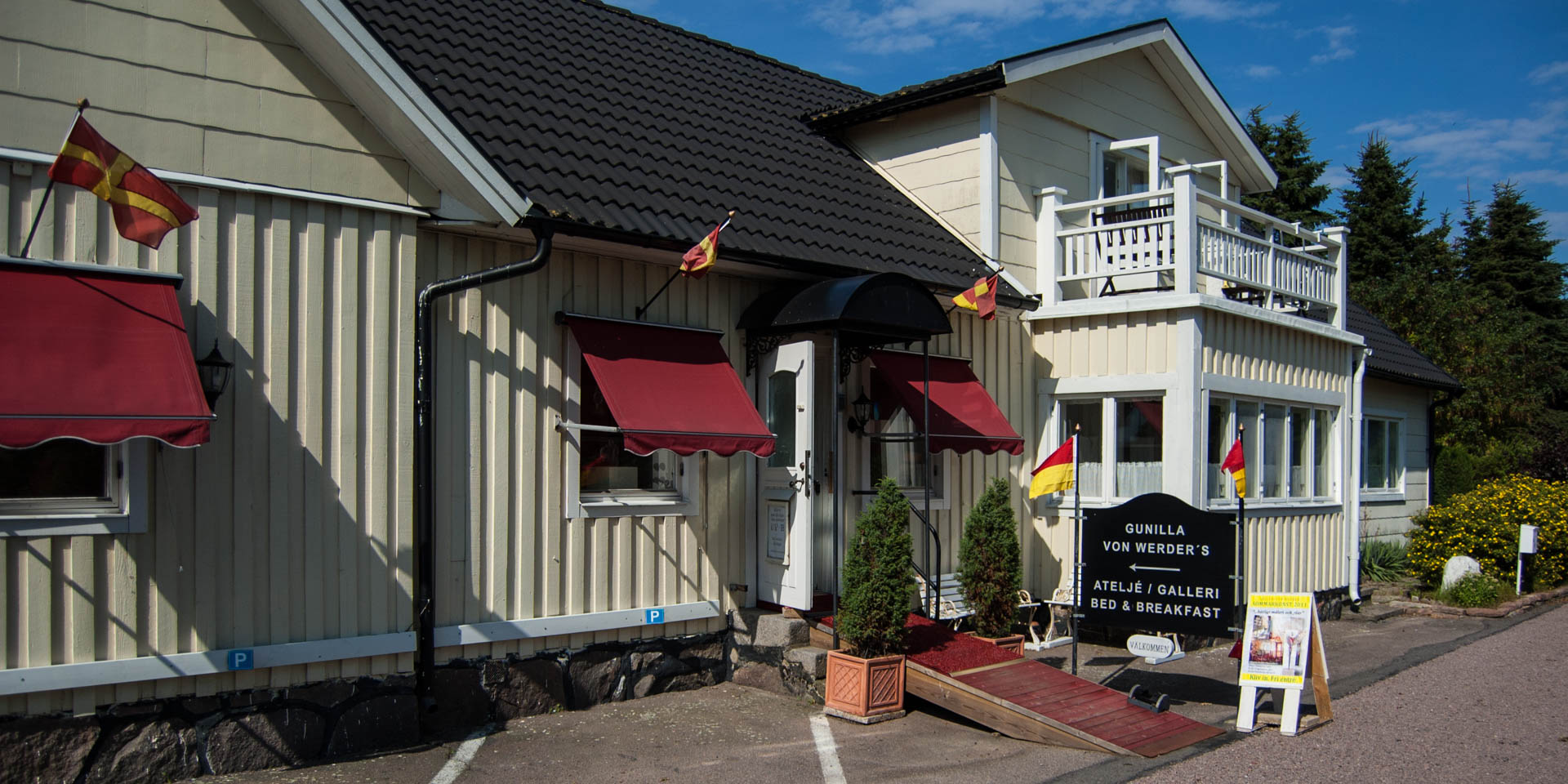 Galleri von Werder
Art gallery at castle Krapperup
The gallery of the known mask maker Gunilla von Werder is located between Nyhamnsläge and Mölle, at the grounds of the castle Krapperup.
Gunilla von Werder is one of the few mask makers worldwide who mastered the classical art of mask making in paper mache, sculpture, casting and shaping.
After she had finished her studies in Sweden, Gunilla von Werder moved to Florence in Italy, where she was trained in art, design and architecture. She assisted some established artists and architects and met the most famous mask maker of Florence, in whose studio she worked for four years.
She uses many different materials for her works like paper, clay, wood, fabric, plastic, plaster and wire mesh. The surfaces vary from craquelure, gilded, painted or covered with cloth.
After Gunilla von Werder had lived and worked twelve years in Italy, she moved back to Sweden. First she presented her works at some art exhibitions. Currently in her gallery at castle Krapperup where she also presented the works of several other artists in changing exhibitions.
Similar destinations in the area