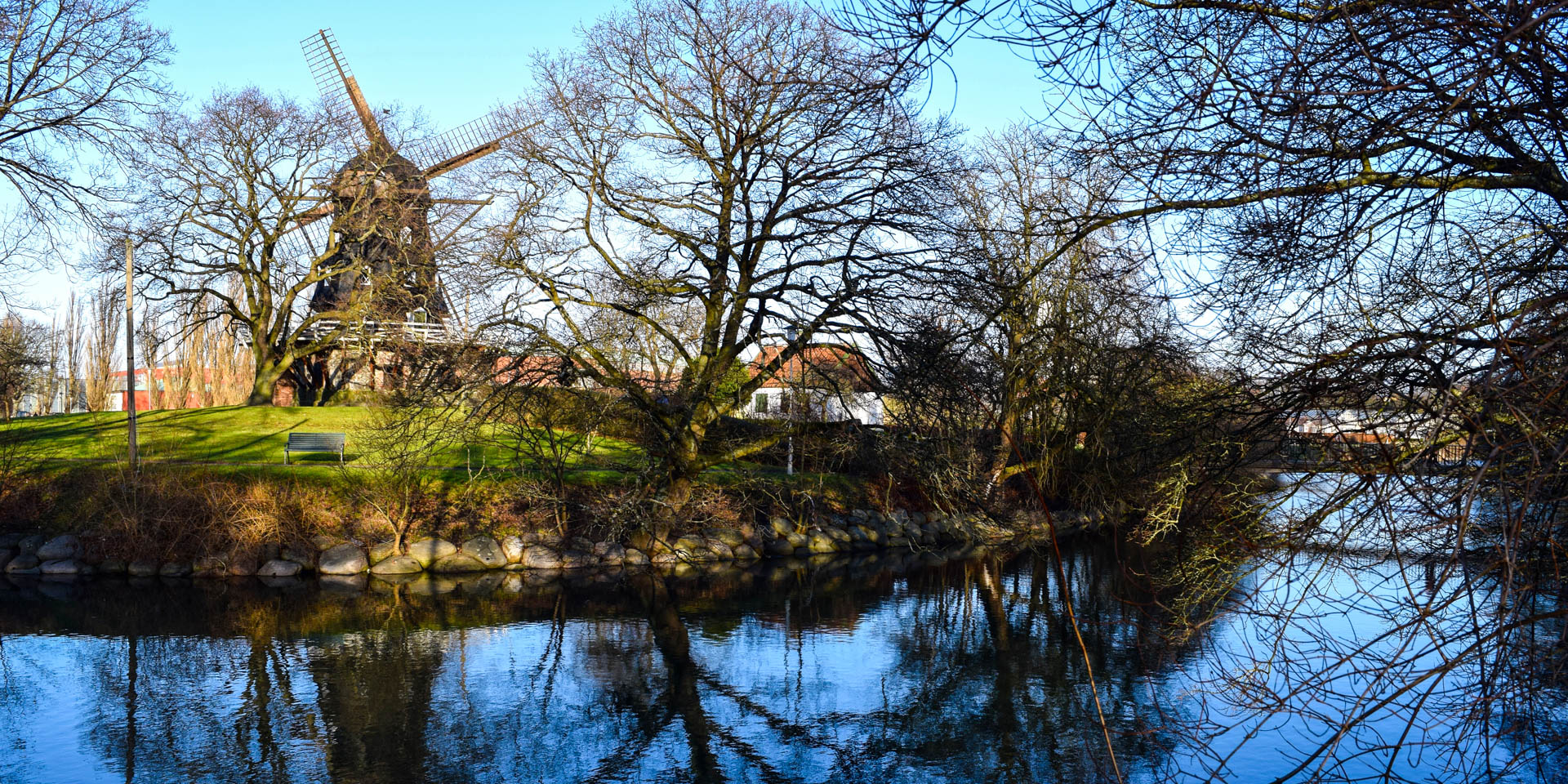 Slottsparken
Castle park in Malmö
The castle park with a total area of 21 hectares is one of the greater parks of Malmö. By the end of the 19th century the area was used as a training ground by the Malmö Hussars who was stationed in the neighboring fortress Malmöhus.
After the area was no longer used by the hussar regiment, a large industrial and trade fair was held there in 1886. After the end of the exhibition, it was decided to create a park, which forms a large, contiguous parkland in connection with the Kungsparken.
The Danish landscape architect Edvard Glaesel was contracted to design the park. Inspired by the ideas of the American landscape architect Olmsted he developed the area as a park for everyday use, for all ages and social classes. The park was opened in 1900 in the typical style of the turn of the century, designed with large areas of forest, open grassland, artificial hills, lookouts and plenty of seating.
The main theme of the park is water. So there are two large ponds, a swamp area and a fountain, which is created in the style of Japanese garden. The center of the park, the festival ground, is at the big lake, with Carl Milles statue Pegasus from 1950. The beating heart of the park is the Lördagsplanen (Saturdays Place). It is very popular and regularly used as a meeting point for all sorts of events.
End of the 1980s, the park was completely renewed. During this work, a bridge over the canal to Kungsparken and a small bridge to the castle garden and the castle mill on the fortress island were built. At the small pond at the south end of the park, a large rock garden was created. Here, at the Kung Oscars väg, you find the public library which reopened in 1997, with a modern playground based on fairy tale themes.
Similar destinations in the area